Torres Family Committed to Sustainability, Promoting Efforts to Slow Climate Change Around the World
Fourth Generation and President Familia Torres, Miguel A. Torres (pictured r) in the Penedes Region near Barcelona, Spain, talks with Wine Business Monthly Publisher Eric Jorgensen (l) about the winery's focus on the environment.
Respect for the earth and achieving a sustainable production system are the driving forces of the Torres & Earth Program, designed to institute measures that help minimize the effects of climate change.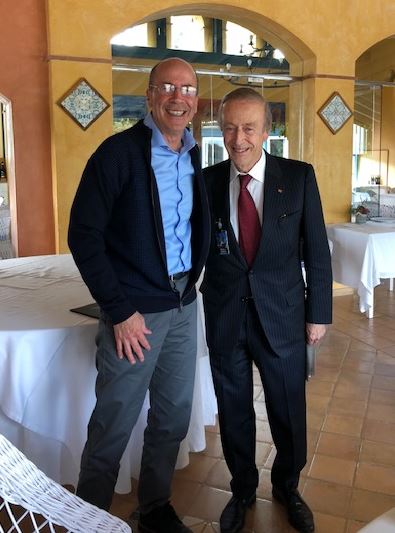 WBM publisher Eric Jorgensen with Miguel Torres
Due to the actions undertaken as part of the Torres & Earth Program, Bodegas Torres has reduced its own carbon emissions by 30% to date as compared to 2008. Its goal is to be carbon neutral by 2030.
Torres is scheduled to speak at the March 2019 Climate Change Leadership Conference, which has as its main focus the impacts and challenges of climate change on the wine industry. The event will take place at Alfândega do Porto and Coliseu do Porto.