Tales of Inspiration, Innovation and Leadership at Dinner Honoring the Wine Industry's Influential Figures
In a night dedicated to leadership, business and ingenuity, the wine industry's leading CEOs, CFOs, presidents and longtime wine industry players gathered for the Wine Business Leadership Dinner at the Wine Industry Financial Symposium.
The dinner celebrated individuals who have made positive differences, not only at their companies and wineries, but in the larger wine community. Each year, Wine Business Monthly honors those individuals in our annual Top Wine Industry Leaders list, and four were honored at the dinner, held at CIA at Copia.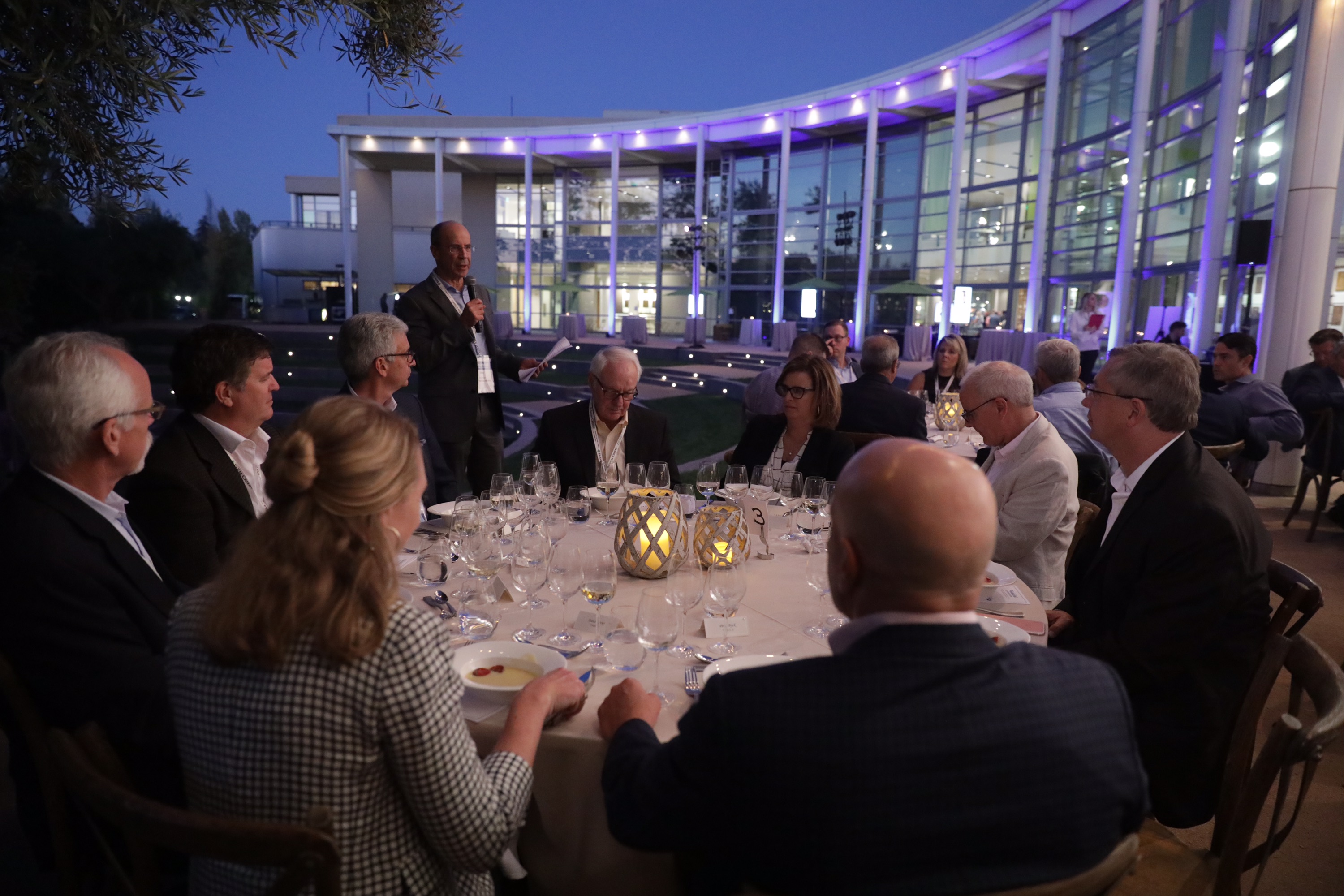 Making and selling wine is a multi-faceted endeavor led by those brave enough (or crazy enough) to pave a new way forward, inspiring generations to come. Some of the leaders on the list have discovered new ways of doing things. Some were entrepreneurial. Others developed a specific expertise and found niches or rallied behind causes they believed in. Some of the influential people on this list are known to virtually anyone who follows the wine industry while others are influential yet fly "under the radar."
This year, we discovered that there are a few people who could make the list every year—their influence and actions have made positive strides in the industry for decades—and singled out four of them to honor at last night's dinner. The honorees were Joe Ciatti, the "Godfather" of bulk wine, Michaela Rodeno, a CEO who brought two iconic Napa wineries into financial success, Agustin Huneeus Sr., a wine philosopher and brand builder, and Andy Beckstoffer, arguably one of the most influential grapegrower in the Napa Valley. In 2016. In 2016, the honorees were Randy Short, partner, Sheppard, Mullin, Richter & Hampton LLP; Tony Correia, president, The Correia Co.; Frank Farella, founding partner, Farella Braun & Martel; and Greg Scott, partner, Pricewaterhouse Coopers.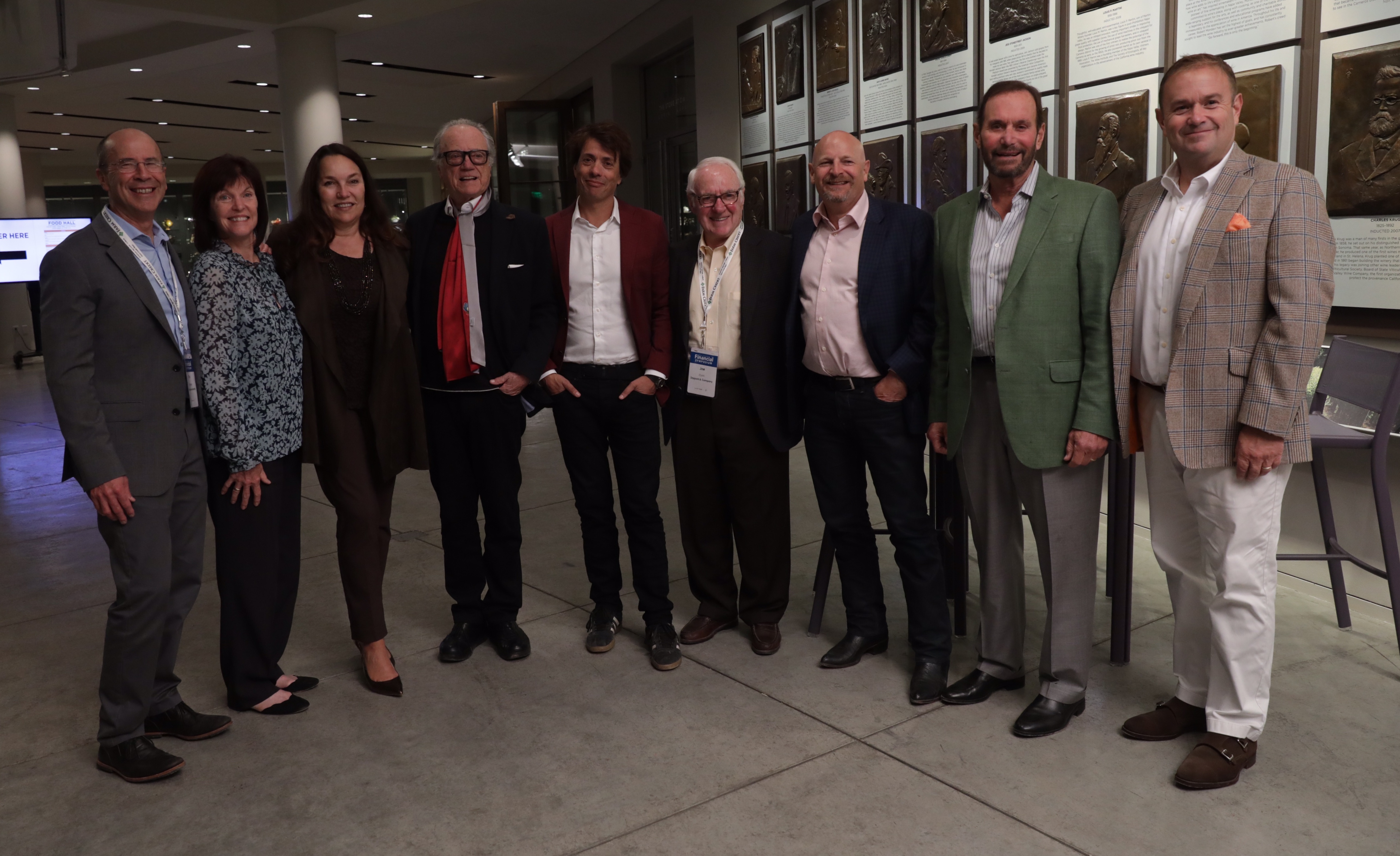 From left to right: Eric Jorgensen, Wine Business Monthly; Michaela Rodeno, Domaine Chandon and St. Supery;
Clarice Turner, Joseph Phelps Vineyards; Agustin Huneeus Sr. Huneeus Vintners; Agustin F. Huneeus, Huneeus Vintners;
Joe Ciatti, The Ciatti Company and Zepponi & Co.; Peter Byck, Winery Exchange; Andy Beckstoffer, Beckstoffer Vineyards;
Tuck Beckstoffer, Beckstoffer Vineyards.
Joe Ciatti has more than 40 years of industry experience, a deep network and a long track record. He established the Joseph W. Ciatti Company, which grew into the world's largest brokerage of grapes and bulk wines. These days, Joe is active in mergers and acquisitions as a principal with Zepponi & Company.
"The amount of power Joe had…he, one man, could control the global price of bulk wine. He brought globalization to the wine industry," said Peter Byck, a friend and client of Ciatti's. "He's an incredible negotiator, an incredible people person and I really admire Joe. I believe if you want to live a long life, you have to stay active and you stay relevant. Joe built this incredible bulk wine brokerage and he's totally active in the business and making things happen. He truly belongs in the Hall of Fame."
Michaela Rodeno is one of just a few female CEOs in the wine business, with a four-decade career in Napa Valley. Her career not only spans the development of two prominent French-owned Napa Valley wineries, Domaine Chandon and St. Supéry, as well as her own Napa Valley Sangiovese under their Villa Ragazzi label, she has been a mentor and community partner to so many in the business. Clarice Turner, president of Joseph Phelps, knew that she wanted to learn from Rodeno almost immediately upon meeting her.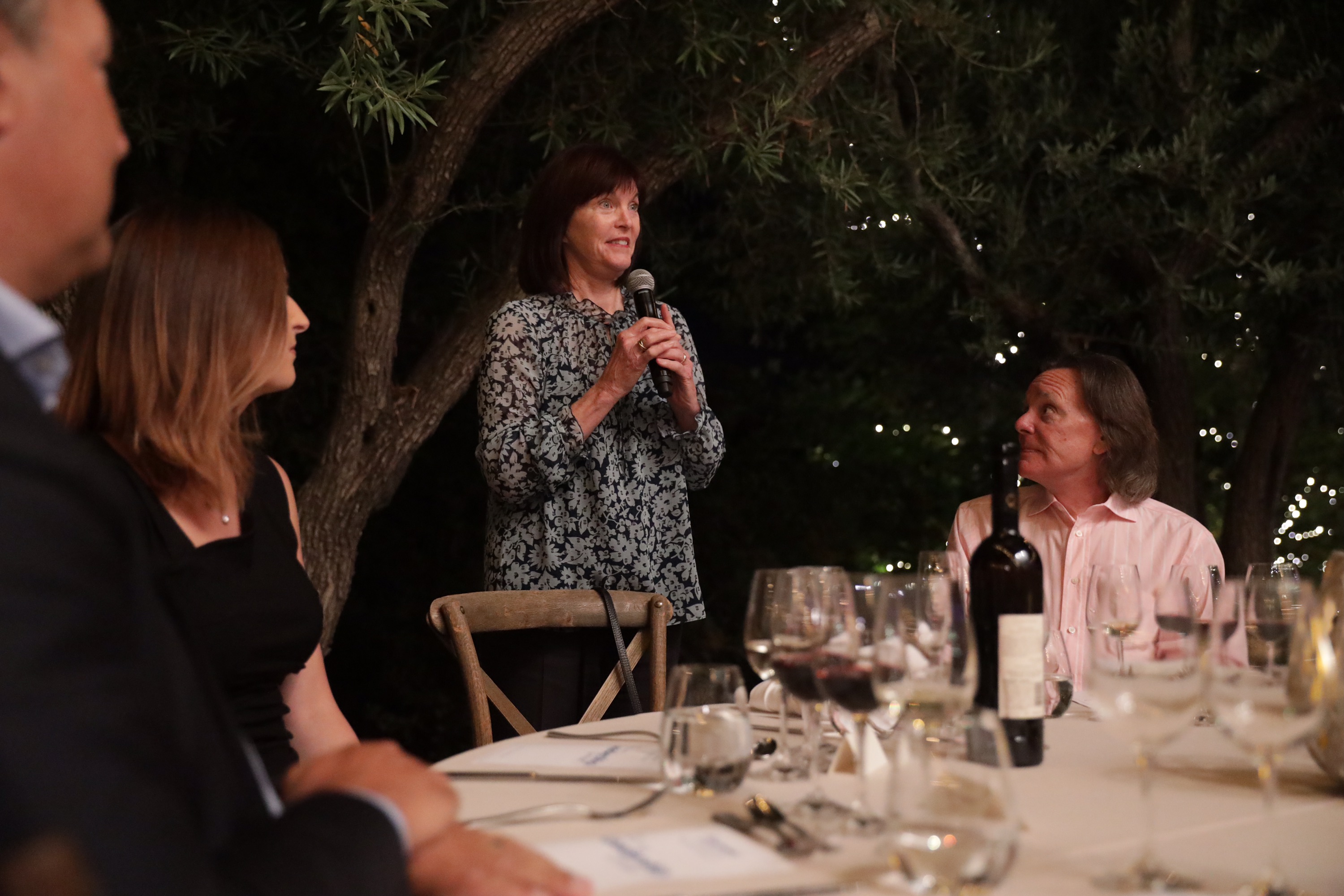 Wine Business Monthly honoree Michaela Rodeno
"I discovered she was a woman of great determination and innovation and was not afraid to challenge the status quo," said Turner. "What a game changer she has been for this industry. From mentoring to determination to truly leading the industry—and I haven't mentioned family and the community and all the things I know are important to her, her integrity and care for others is truly unlike no one else I know."
Rodeno says she owes much of her success to the friends, family, colleagues and all the people over the years who have made a difference, and she only hopes she has done the same for as many others to make up for it. She's especially grateful for those who let her pave her own way. "I loved the idea that someone could hand you the ball and you could run any direction you wanted to go with it. And guess what? It works," she said.
Agustin F. Huneeus learned some very valuable lessons from his father—not all relating to wine. From haggling over pretzel prices as a kid, to learning how to make something special, Agustin Huneeus Sr. taught his son to do something special. "If you're going to make a wine it had to have something that distinguished it from everything else on the shelf," was one of those important lessons, he said, calling his father a mentor and a friend.
Agustin Huneeus Sr. purchased a stake in Concha y Toro in 1960, transforming it from jug producer to export powerhouse, the largest winery in Chile. In 1971, he moved to New York to head Seagram's worldwide operations, including Paul Masson wines and other brands. He moved to California in 1977, founding Noble Vineyard in the San Joaquin Valley, later acquiring Concannon Vineyard in Livermore. Then he launched Franciscan Estates, as well as Estancia Estates, Mount Veeder Winery and Chile's Veramonte Winery. Franciscan was sold to Constellation in 1999. Huneeus has influenced California wine with a focus on the principle of attaching wine to a place.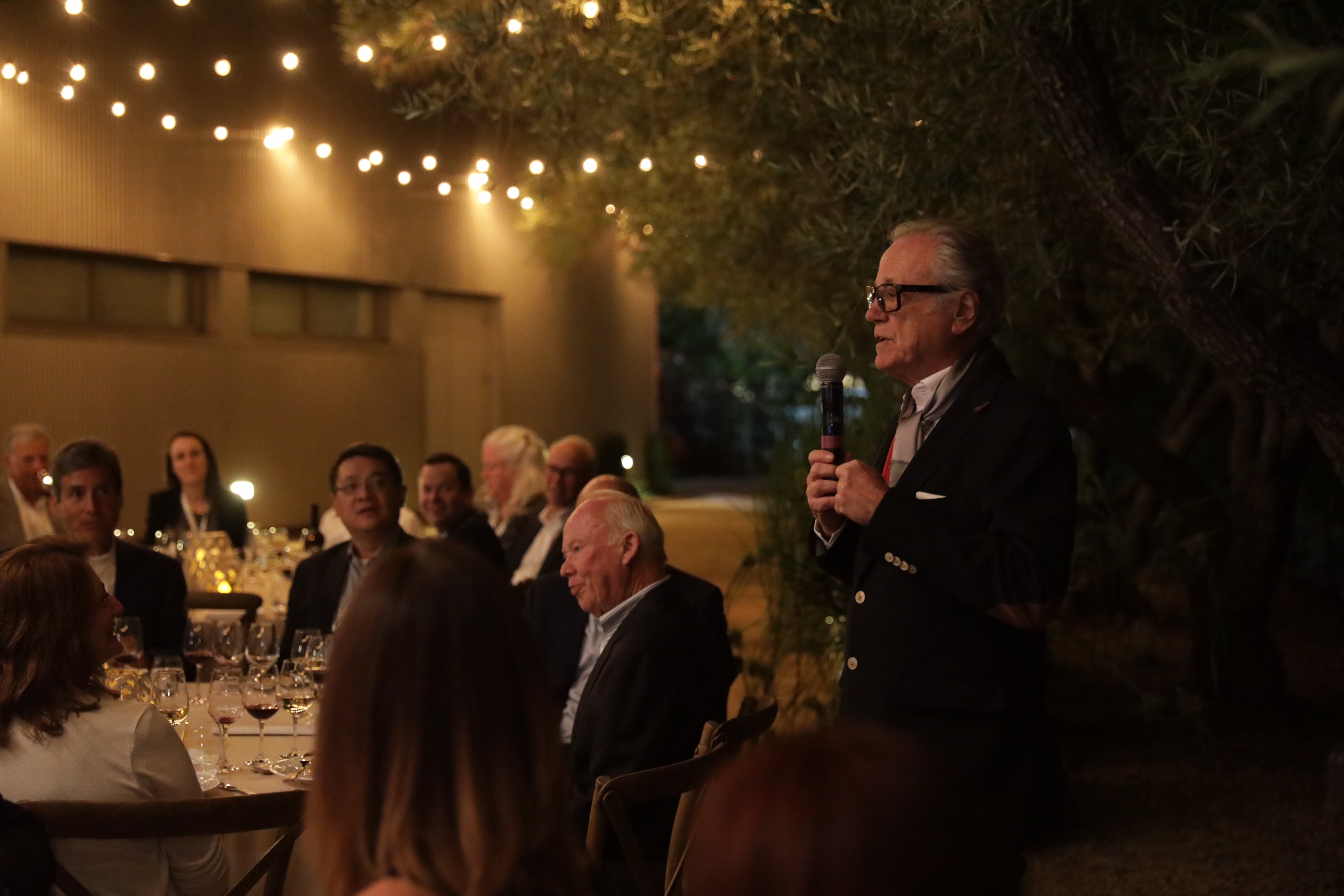 Wine Business Monthly honoree Agustin Huneeus Sr.
"I hesitate to call it business because I've met so many people in our business, our activity, that can't even imagine that they're supposed to be doing business. They either love what they do and have this wine they want to make, and they live their life passionately with it," Huneeus Sr. said. "We in our essence have big structures, corporate, and small structures and personal, passionate people--that is the essence of our wine activity."
As one of the most important early grape growers in the Napa Valley, Andy Beckstoffer knows that being "just a grower" means quite a lot.
"I love being just a grower because by being just a grower we can focus on just growing grapes without other complications and be a partner to the 130 or so wineries we sell to in Napa Valley," Beckstoffer said. "I like the fact that being growers only means we supply grapes to the new, young, promising winemaker who comes to this valley. We're able to supply some of the greatest fruit in the valley, and of the 130 we sell to, some are famous—but there was a time when they were simply promising winemakers and we were able to supply them with the grapes to make really great wines."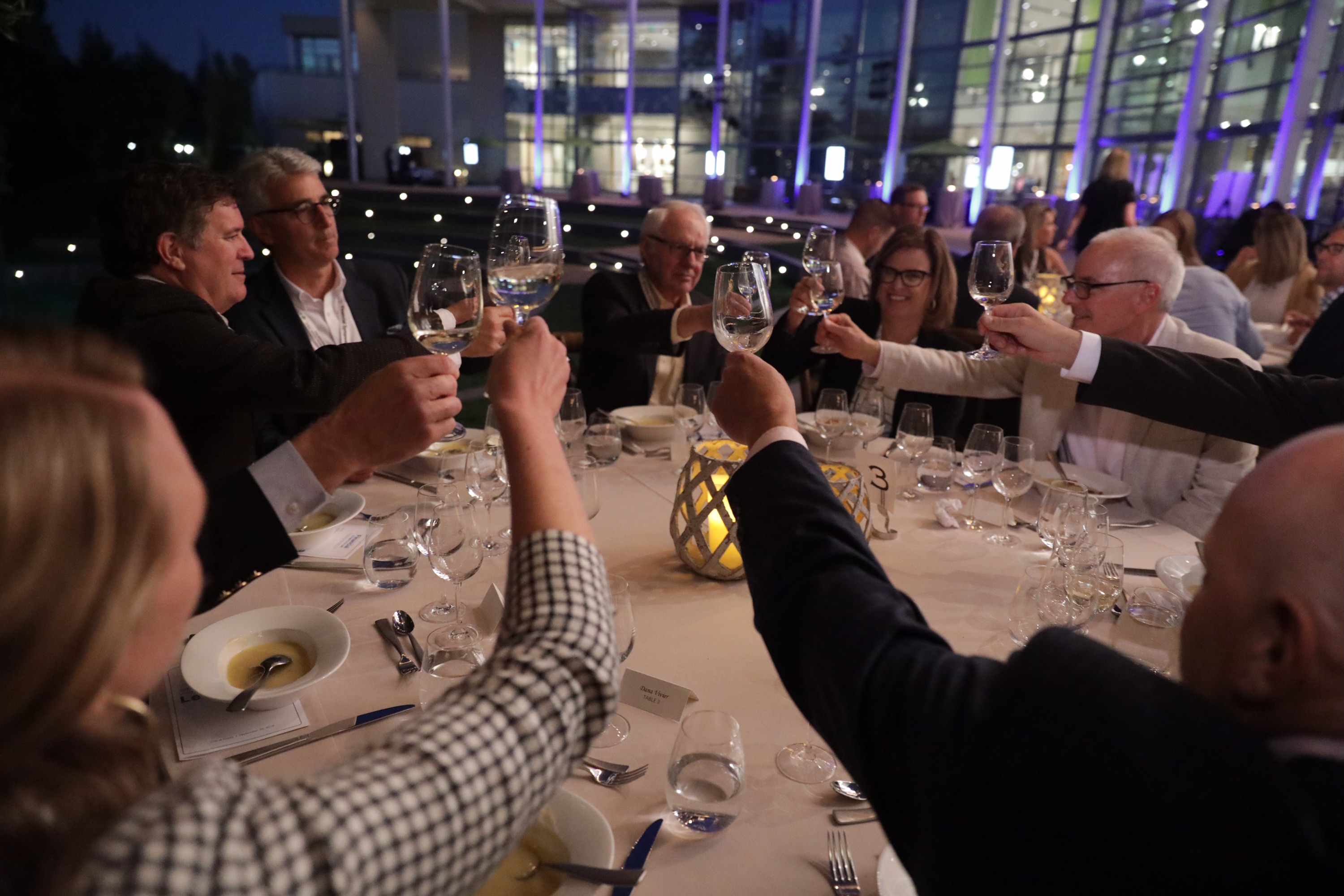 The full Top Wine Industry Leaders list will be revealed in the October 2018 issue of Wine Business Monthly. You can read the online edition by clicking here on October 1, 2018.