Inspirational Setting for Sonoma Wine Auction Kickoff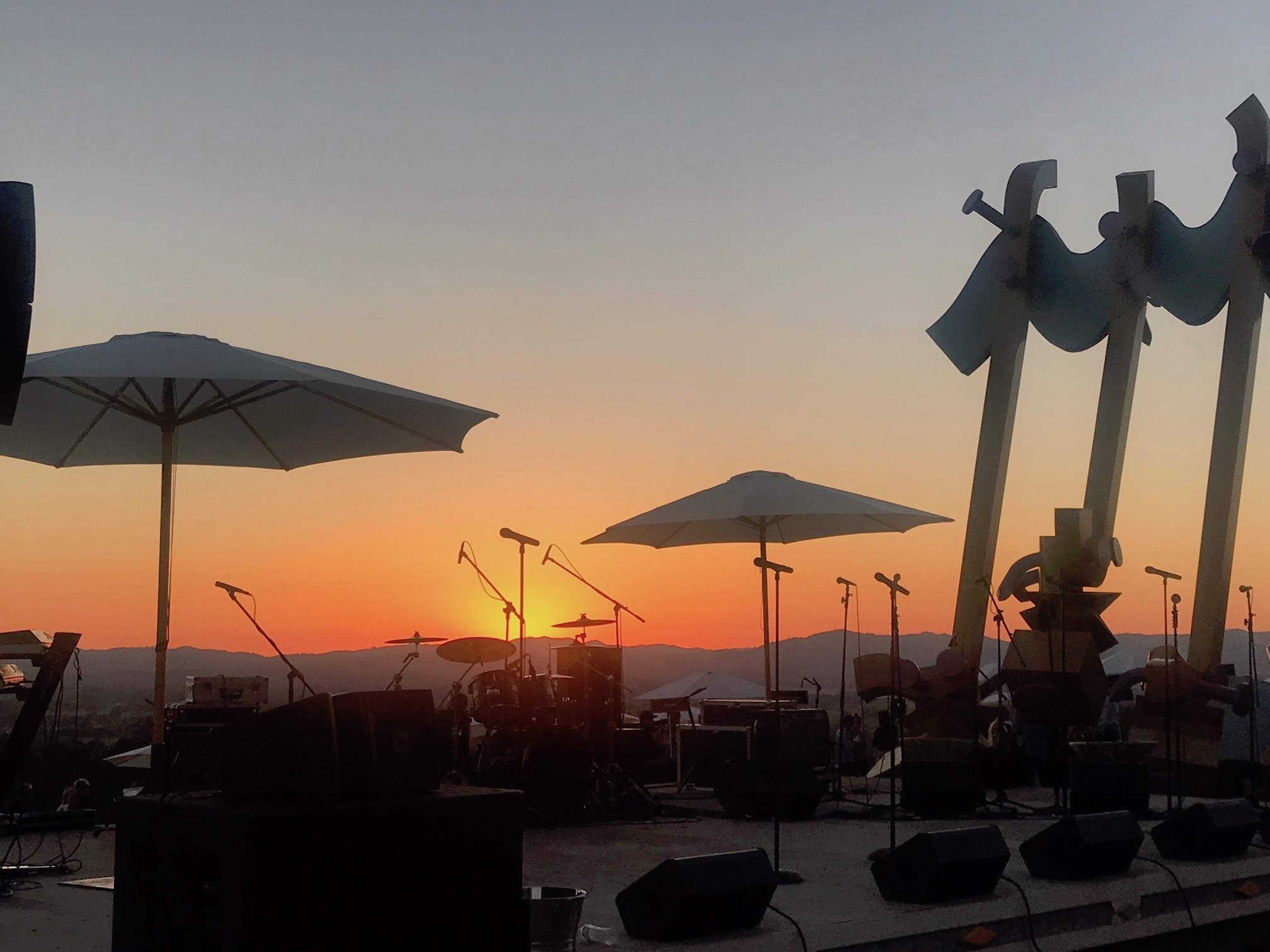 Dr. Walter Byck's late wife Marijke Byck-Hoenselaars probably would have said, "Welcome to Paradise."

Before Big Swing and the Ballroom Blasters got going with their performance for Thursday evening's Best Party Ever, Dr. Byck shared a few words
"We had a lot of things burn on this ranch, the winery building, the production building, three houses, three barns, many outbuildings - all but two are gone. But you don't have to feel sorry for me, as you can see," said Byck.
"Two of our employees lived in my house for six months because they lost theirs. More than 4,000 fellow Sonomans lost their houses - that's 15,000 people who suffered much more than the buildings we lost: they lost their homes and a place to stay."
"I don't need any empathy or feeling sorry because we're going to build it back. It will be a wonderful thing that I'll get to do in my old age."

Paradise Ridge Winery is launching a major rebuilding project.

"There's an old Groucho Marx line, 'I would never join a club that would accept me as a member,'" 2018 Sonoma Wine Country Auction Chair George Hamel Jr. said. "I've used that line a lot because my wife and I are among the 5,383 people whose homes burned last year."
"Paradise Ridge is a member of the most exclusive club ever. They are the only winery in Sonoma County that burned last October … "

The party was first in a series commemorating the wildfires that devastated Sonoma County last October, killing 24 people.