UC Davis Professor of Enology, Emeritus Vernon Singleton Dies
August 28, 2016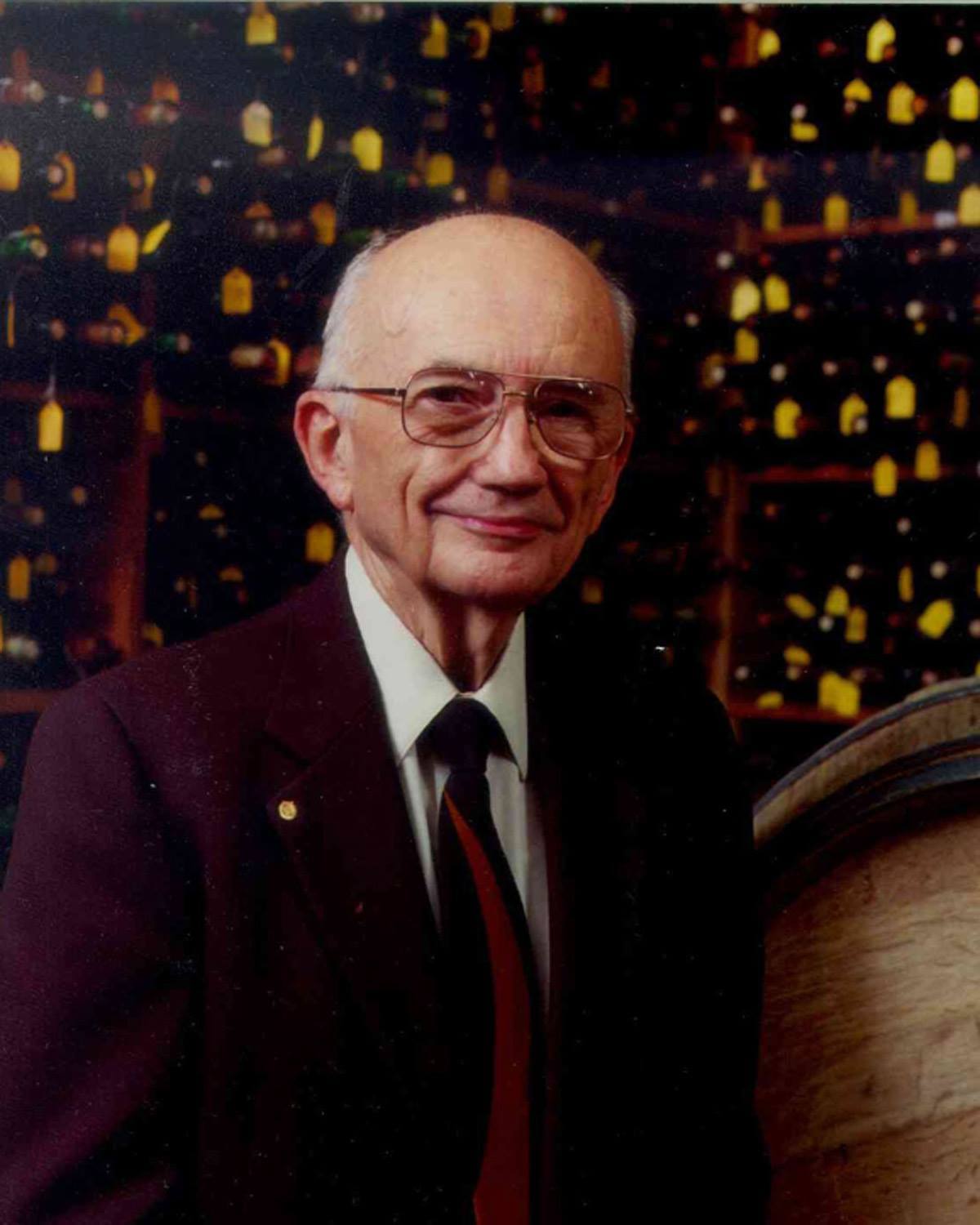 UC Davis Professor of Enology, Emeritus Vernon Singleton died on Friday, August 26, 2016.
Singleton and his understanding of grape and wine phenolic chemistry were highly influential. Dr. Singleton published 214 works over four decades, greatly improving knowledge of wine and plant phenolics.
Dr. Singleton retired in 1991, continuing to consult with industry organizations, students and fellow scientists; reviewing books and papers; and occasionally presenting papers, including 'Barrels for Wine, Usage and Significance' p. 4-9 in Proc. Symp. Oak from Forest to Glass, 15-16 July 1999, ASEV/ES ST. Louis, MO
The American Society for Enology and Viticulture honored Dr. Singleton in 2007 at a phenolics symposium following the Unified Grape & Wine Symposium with eight internationally known phenolics experts, each in some way connected to Singleton, using aspects of his work as a springboard for discussion.
Singleton was inducted into the Vintners Hall of Fame in 2011:
From the Vintner's Hall of Fame:
An expert on wine chemistry, Professor Singleton spent more than four decades in the UC Davis Department of Viticulture and Enology, retiring in 1991. He published more than 220 papers and four books. Wine: An Introduction for Americans, co-authored with Maynard Amerine, remains among the most widely read books of its kind, even decades after its last printing. Principles and Practices of Winemaking,co-authored with three UC Davis colleagues, is a textbook used worldwide. Professor Singleton is best known for his identification, characterization and transformation of the many phenolic substances in wine, including tannins. He also studied the contributions of barrel aging to wine phenolic composition and the role of oxygen in wine maturation.
We will have more information as it becomes available.