Introducing the 2013 Top 10 Hot Brands ~ Matthiasson
January 21, 2014

When Wine Business Monthly creates its annual Hot Brands list, we aim to celebrate the breadth and diversity of our industry. We seek out wineries that have superior wines, creative techniques, unique sites or heartfelt philosophies behind their brands. We look for winemakers that are willing to take risks and commit to their vision regardless of the whims of the market. We like wineries and winemakers that love what they do and want to honor that love with well-developed, meaningful wines.
This year we have 10 wineries from four states and six different regions in California, and virtually all of our Hot Brands are dedicated to sustainable, organic or Biodynamic practices, and several to natural or hands-off winemaking techniques.
We are releasing the Top 10 Hot Brands in alphabetical order, one per day, leading up to the Unified Wine & Grape Symposium (plan your walk on the trade show floor here). Wine Business Monthly will be serving these wines to winemakers, grape growers and industry members at our annual gathering Bottle Bash during Unified on Tuesday, Jan. 28, 5:00-8:30pm at cafeteria 15L (1116 15th Street, Sacramento).
Matthiasson
2012 Napa Valley Chardonnay, Napa Valley, California
Viticulturist Helping Foster a Movement Toward Low-Alcohol California Wines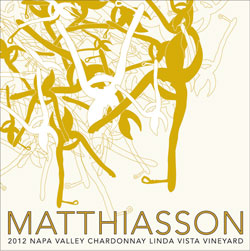 For Matthiasson proprietors Steve and Jill Klein Matthiasson, owning a winery was at its essence a personal endeavor. "We've always, since day one, focused on making wines that we want to drink and we feel proud of," said Steve. "We make to our palate and our sense of what we want to do. I really want to stress that because I want people who are thinking about starting in the wine business to make wines they want. Get away from this idea of making wines to satisfy some expectation out there, the critics or markets or what have you. Then we'll have a richer community of eccentric winemakers. We're getting there. It's really exciting right now."
Matthiasson's style is born of his history in the vineyards. He began as a consultant with Four Seasons Ag Consulting then moved to Premier Viticulture Services, a company he co-founded in 2002 and where he still works today. His focus has been on sustainable agriculture from the beginning. The same can be said for his wife, Jill, who began her career at the nonprofit Community Alliance for Family Farmers and today is on the Napa Farmer's Market Board.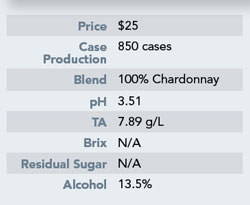 Among Steve's first duties at Four Seasons Ag Consulting was developing and implementing what is now known as the Lodi Rules for Sustainable Winegrowing. The experience gave him deep insight into the California wine industry.
When he began making his own wines in 2003, he centered on the styles of wine that he felt were right as a vineyard manager. He said that being out tasting the fruit among the vines and judging the grapes' readiness is different than what a winemaker wants. He believes that the fresh, fruit-driven components have faded by the time most winemakers are interested in picking because they are looking for tannins and textural components.
"The key thing with our wine is that my whole career has been in the vineyards," Steve said. "I got started just in time to witness the big shifts in style, from the early 1990s to the late 1990s to the early 2000s. I witnessed it from the vineyard side. Most grape growers weren't very happy about hang times getting extended longer and longer. They started to feel like they were losing control, and they had no idea what the winemakers were thinking anymore. They were feeling like it's not representing their terroir because the fruits are over-ripe. You can argue lots of sides to that, but that's how growers felt during that transition. That's how I felt, so with our own wine, we were going to pick it when we thought it was ripe as a vineyard person. That's a lot earlier."
The full story on Matthiasson~ and all our Hot Brands ~ will be available in our February 2014 issue of Wine Business Monthly. You can find it here starting Feb. 1, or come by our booth (#1324) at Unified and pick up a copy. Click here to subscribe to WBM.

See other 2013 Hot Brands:
Cowhorn Vineyard & Garden
Drew Family Cellars
Frogtown Cellars
Lake Sonoma Winery
LangeTwins Family Winery and Vineyards