Gallo and Jackson Families Together
September 22, 2019
Jess Jackson and Ernest & Julio were fierce rivals back in the day* but their families were united in philanthropy for Sonoma County over the weekend.
As the best party ever got going Thursday at Cline Cellars, 2019 Sonoma County Wine Auction co-chair Gina Gallo welcomed guests. "I'm honored to co-chair and feel very comfortable because I have an amazing partner," she said.
"Think about it" co-chair Chrisopher Jackson said. "The Gallo and the Jackson Family together. I think our forefathers are smiling down on us for coming together as families doing what we can for this place that we love so much."
Saturday's auction raised $6.1 million.

* putting it mildly ...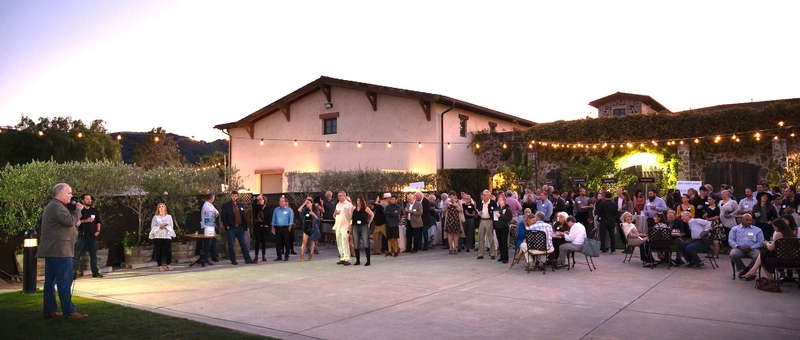 Sonoma County Vintners Executive Director Michael Haney gets the party started