Napa Valley Grapegrowers' and Napa Farmworker Foundation Host 18th Annual Pruning Contest
February 11, 2019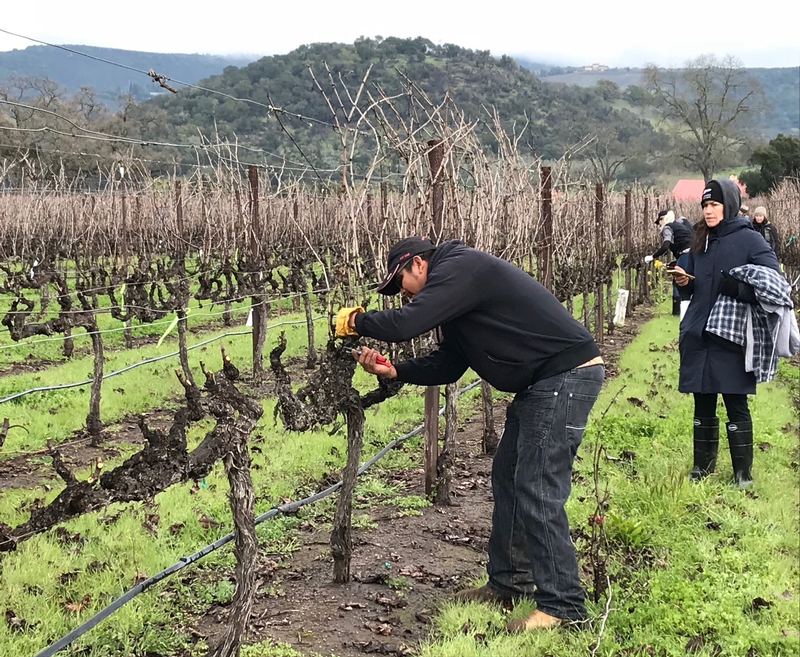 More than 150 men and women on Saturday competed in the 18th Annual Napa County Pruning Contest, an event organized by Napa Valley Grapegrowers' and Napa Farmworker Foundation.
The contest at Beringer's Gamble Ranch Vineyard was postponed a week due to rain.
The top winners in the men and women's divisions received $950 in cash, gift cards, a custom trophy belt buckle and other prizes. The second to fourth top finishers received cash prizes ranging from $675 to $225 and other prizes.
The contestants were full-time employees and Napa County residents. Most were paid by their employers for the day, according to a Napa Valley Grapegrowers' press release.
"The Napa County Pruning Contest is a longstanding tradition where the best vineyard professionals in the industry come to compete year after year," said Macy Stubstad of Rudd Oakville Estate and co-chair of the Napa County Pruning Contest in a written statement. "The high level of precision, focus, determination and celebration make for a lively contest that brings our grapegrowing community together."
Men's division winners were:
First Place: Antonio Lopez Pacheco, Vinedresser Vineyard Management;
Second Place: Fernando Avina, Pine Ridge Vineyards;
Third Place: Gerardo Romero, Sutter Home Family Vineyards;
Fourth Place: Herube Avila, Beckstoffer Vineyards.
Women's division winners were:
First Place: Veronica Media Reyes, Bayview Vineyards;
Second Place: Cecilia Avina, Silverado Farming Company;
Third Place: Margarita Bonilla, Walsh Vineyards Management;
Fourth Place: Maria Eusebio, Bayview Vineyards.