Q&A: Pancho Campo on Climate Change and Wine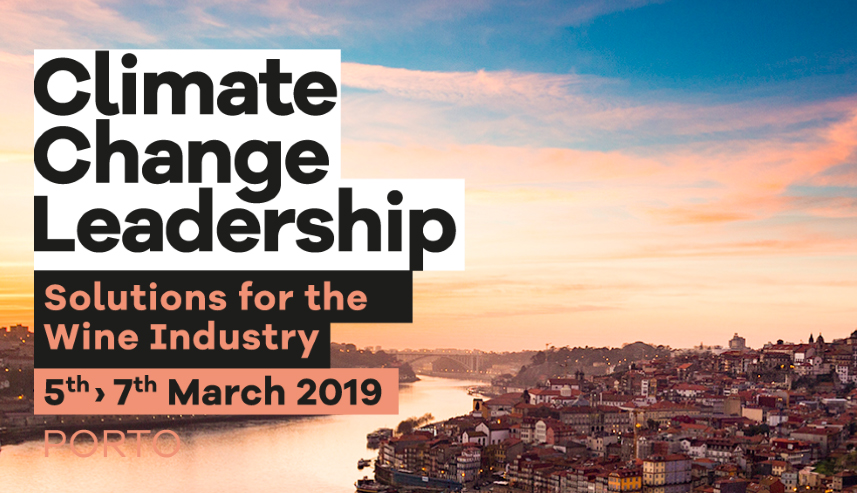 Pancho Campo has managed many events over the years: rock concerts, sporting events, and wine events. His latest project, Climate Change Leadership – Solutions for the Wine Industry Porto, takes place March 6-7 2019.

Wine Business Monthly: How did you become interested in Climate Change and wine?

Pancho Campo: It started around 2003 when we had a massive heatwave in Europe. It triggered my interest. At the time, I was getting involved in the wine industry. Not much had been done in those days to understand how climate change was affecting the wine industry.

The rationale was that if you need quality grapes to make good wine and the climate is changing, something's got to change in how you make wine. I organized the first World Conference on Climate Change and Wine in Barcelona in 2006. Those were early days. From a financial point of view it was a flop. What did happen was the attendance of important media: National Geographic, The BBC, The Discovery Channel and important wine media.

The second edition took place in 2008. My wife suggested inviting a celebrity. Al Gore was the only celebrity talking about climate change in those days. When we signed him he was the former Vice President of the United States. In the time leading up to the event he released his first documentary, he won an Oscar, Nobel Prize, and many awards.

We did a third conference in 2011 in Marbella, Spain. The keynote speaker was United Nations Secretary-General Kofi Annan.

Later, the European continent got into this massive economic recession and people were not willing to spend money on anything. We stopped the event.

In 2017, I met with Adrian Bridge, the CEO for Taylor's. He asked me to revisit the conference and to think about doing it in Porto. He offered to support and underwrite the event. We started conversations and we decided to go ahead. We saw the opportunity of inviting former President Barack Obama.

We held a conference in July 2018 in Porto and the keynote speaker was Barack Obama. At that event we launched the Porto Protocol.
That went so well it encouraged the guys in Porto to go for a second edition, fully dedicated to the wine industry. The focus of the March 2019 event is on solutions for the wine industry.
The Porto Protocol is simple. We have two goals: If you sign for the protocol, we're asking you to make a commitment to do a little bit more than what you've been doing so far. You don't have to sign an agreement and we're not going to give you a penalty if you don't do it. That's the first goal.

The second goal is to share whatever positive experiences you have had in your company or individually in mitigating or adapting to climate change. We've had a massive response, not only from wine-related industries.

WBM: How many people are you expecting?
Pancho Campo: We are expecting 600 from the wine industry. In the afternoon where we talk about climate change in general, we will increase the capacity to 1,000. Al Gore is speaking on the 7th of March in the afternoon, together with three other speakers that are not from the wine industry.

WBM: It must have been challenging to get Obama to speak in 2018.

It was very rewarding but difficult because he only confirmed he was coming something like seven weeks before the event.

We had never worked with a former President of the United States. We learned a lot, and the motorcade was huge between the Secret Service, local police, firefighters, and first aid - but it was quite easy to work with him. He's a very nice guy. He's a very humble man. That translates to his entire organization.

WBM: Weren't you trained about giving presentations on climate change by Al Gore?

When Al Gore found out I was organizing a conference on climate change and wine he brought it to my attention that we were pioneers. We were the first industry to organize a climate change conference specifically for that industry. Until then everything had been very general. That caught his attention. He invited me to a training he did for 200 climate leaders in Seville, Spain in 2007.

Then he came to my event. He was even more impressed with the response so he invited me to another training in Amsterdam for 30 people in 2009.

WBM: You're going to focus on solutions for mitigating or adapting to Climate Change. Otherwise it's a daunting topic, isn't it?

Yes. I've got to give Adrian Bridge credit because he's been adamant about that. He's coordinating with the speakers to make sure that they don't come to tell us about storms and hurricanes and hail. Most people know what the impacts are.

WBM: WIll you do this again?

Pancho Campo: In two years. 2021 should be the next edition.

WBM: In Porto?

In Porto as well, yes.

The message we're trying to get across when we do presentations is that the whole world has to act. According to the United Nations, we don't have more than 12 years until we get to the point of no return. The wine industry can show its leadership, because you can use what we're doing as a benchmark to be applied in other industries. The wine industry is a perfect example of what can be done to mitigate and adapt to climate change.

Wine is the only branded agricultural product. You can have beer made anywhere in the world. You can have gin and vodka made anywhere in the world. Although vines are very resistant, grapes are very sensitive. Any slight change and it completely changes the profile of the wine. That's why wines from Burgundy are completely different from wines from Bordeaux.

WBM We have 12 years?

The Intergovernmental Panel for Climate Change is a group of 2,100 scientists from all over the world. The latest IPCC report was released about six months ago. It says that if we don't act quickly, we have only 12 years before we reach the point of no return.

That doesn't mean we can wait eleven-and-a-half years and start acting. We've got to start now.