Photo: 37th Annual Grand Grape Wine Celebration
Earlier this month, Yosemite National Park wrapped up its 37th annual Grand Grape Wine Celebration at the Majestic Yosemite Hotel. The event included four weekends each sporting a "Meet the Vintners" reception, tasting seminars, and a vintners dinner in the Majestic Dining Room.
With four sessions available to choose from during the months of November and December, this fourth and final weekend session, held December 5-7, 2018, showcased wines from the Benziger Family Winery, Spottswoode Winery, J Vineyard & Winery, and Chalk Hill Winery.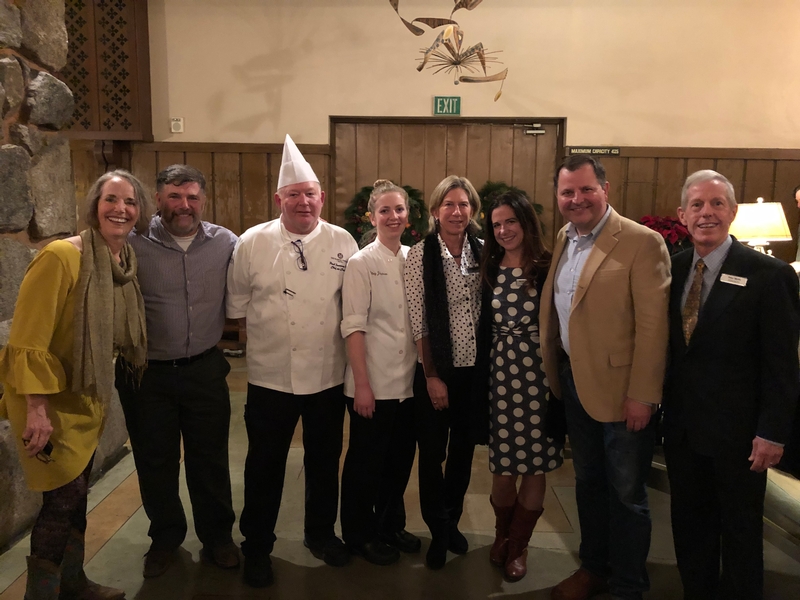 The event featured (pictured left to right):
Kathy Langley, Signature Events Manager, The Majestic Yosemite Hotel
Chris Benziger, Benziger Family Winery
Chef Paul Janeway and Pastry Chef Riley Ostrom, The Majestic Yosemite Hotel
Beth Milliken, Spottswoode Winery
Nicole Hitchcock, J Vineyard & Winery
Eric Stine, Chalk Hill Winery
Peter Marks, Session Moderator, M.W., Constellation