Michel Rolland and Clos del Los Siete Wines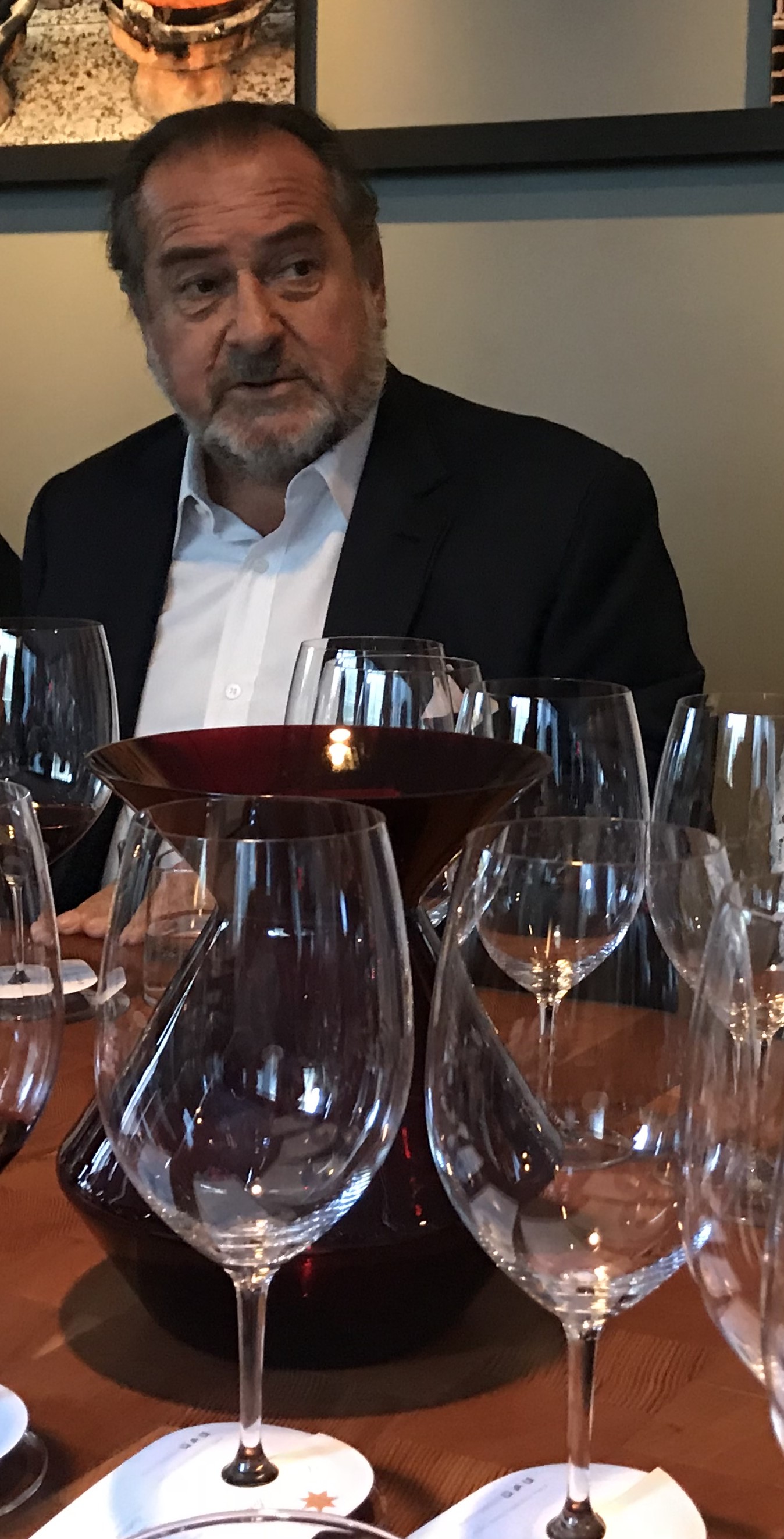 "A consultant is a coach who can help guide a wine's direction … In general they're listening to most of what you're telling them. If you have a low fee they don't follow you. If you have a very high fee, they follow you. You have to know that if you want to begin a consulting career," Michel Rolland quipped.

An unassuming Rolland was in San Francisco Friday evening discussing Clos de los Siete, a project he founded in Argentina in 1988 making popularly priced wines offering quality and value for about $20 a bottle. Rolland and Clos de los Siete managing director Ramiro Barrios shared six vintages from 2003 through 2015.

Based in Bordeaux, Michelle Rolland is the world's preeminent winemaking consultant. He's still going strong after four decades of winemaking, spending nine weeks in the U.S. each year - (three three-week trips) where he consults for nineteen wineries; nine weeks in Argentina and Chile; and another six weeks in countries such as China Italy, Spain and South Africa. After more than 15 years, he's not spending time in India, though one of his assistants regularly visits. He consults for 100 wineries.

Clos de los Siete is marketed in the U.S. by Deutsch Family Wine & Spirits. Roughly 100,000 cases are produced each year: a Malbec blend with smaller percentages of Merlot, Cabernet Sauvignon, Syrah, Petit Verdot, and sometimes Cabernet Franc.
Rolland oversees the blending.
"The idea is to make the wine very approachable, very drinkable," Rolland said. "The definition I like is that it's a wine where when you're at the end of the bottle, you're thinking, 'she's too small and I would like another one.'"