It's back to school for Hal Huffsmith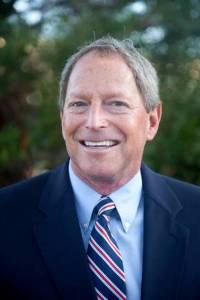 Hal Huffsmith, who retired from Trinchero Family Estates in June after more than four decades with the company, is now a temporary staff member at Fresno State, his alma mater. Trinchero's retired senior vice president is about to start a new semester as "Viticulture and Enology Industry Liaison" — a temporary, non-teaching position.

One of Huffsmith's main tasks is to help the school, which has not had a Department of Viticulture and Enology chair for the past two years, maintain ties with the wine industry. The job also entails guiding new faculty members, seeking new sources of funding, and helping students find internships and build their resumes. Huffsmith is also helping the school recruit new faculty, including a new department chair and a director of viticulture and research. His appointment is through June.

"It's been a wonderful opportunity," said Huffsmith, who divides his time between Fresno and his home in Napa.

Over the years, Huffsmith, Class of 1970, has maintained strong ties with Fresno State, located only 30 miles from his hometown of Tulare. His appointment through the Fresno State Foundation came after he served for years on the university's Viticulture and Enology Industry Advisory Board.

"It was an easy decision to make on my part," said Sandra Witte, dean of the Jordan College of Agricultural Sciences and Technology, who appointed Huffsmith to his position in November.

Huffsmith, who also has a master's degree in Ag Economics from Cornell, has been impressed with the students he has met on campus, many of whom juggled harvest jobs with classroom work. "These guys are the next generation," he noted.

Cynthia Wood, viticulture and enology outreach and events coordinator, has worked with Huffsmith to organize workshops and to invite industry members to speak at the school.

"We're glad to have him," Wood said.

The semester resumed today.
In May, Huffsmith was honored for his service on the board of directors of the American Vineyard Foundation. The organization raises money for research in viticulture and enology.