Introducing the 2017 Hot Brands -- Ankida Ridge Vineyard
January 12, 2018
Every year, when Wine Business Monthly creates our annual list of Hot Brands, we look for vintners, growers, wineries and wines that are making a statement in our industry. Quality is always an important consideration, but Hot Brands is more than a list of the "best" or most interesting wines we've tasted during the year.
When we set out to choose our Hot Brands, our goal is to always represent the American wine industry. Often, that means discovering a new winery in an established region while also paying homage to the stalwarts who continue to move the industry forward. It means we look at wineries in emerging states, that might be bucking a trend or trying new techniques. Our editors look for wines that are embodiments of national trends or have soaring sales. Sometimes we'll choose the winemaker, not the wine.
Quite often, we end up with a couple of wines that were unexpected. During the search for a Pinot Noir, for example, we may discover a producer who is also making Tempranillo—and is doing such a good job of it, we adjust our plans to include it. We're never quite sure how the list will turn out, but it's a chance for us to explore new regions, varietals and winemakers.
In the end, this list is comprised of wines that we here at Wine Business Monthly would serve to winemakers. That's exactly what we do, as representatives from each of these wineries were on-hand to serve their wines to winemakers, grape growers and industry members at our annual Bottle Bash party at the Unified Wine & Grape Symposium in January. Cheers!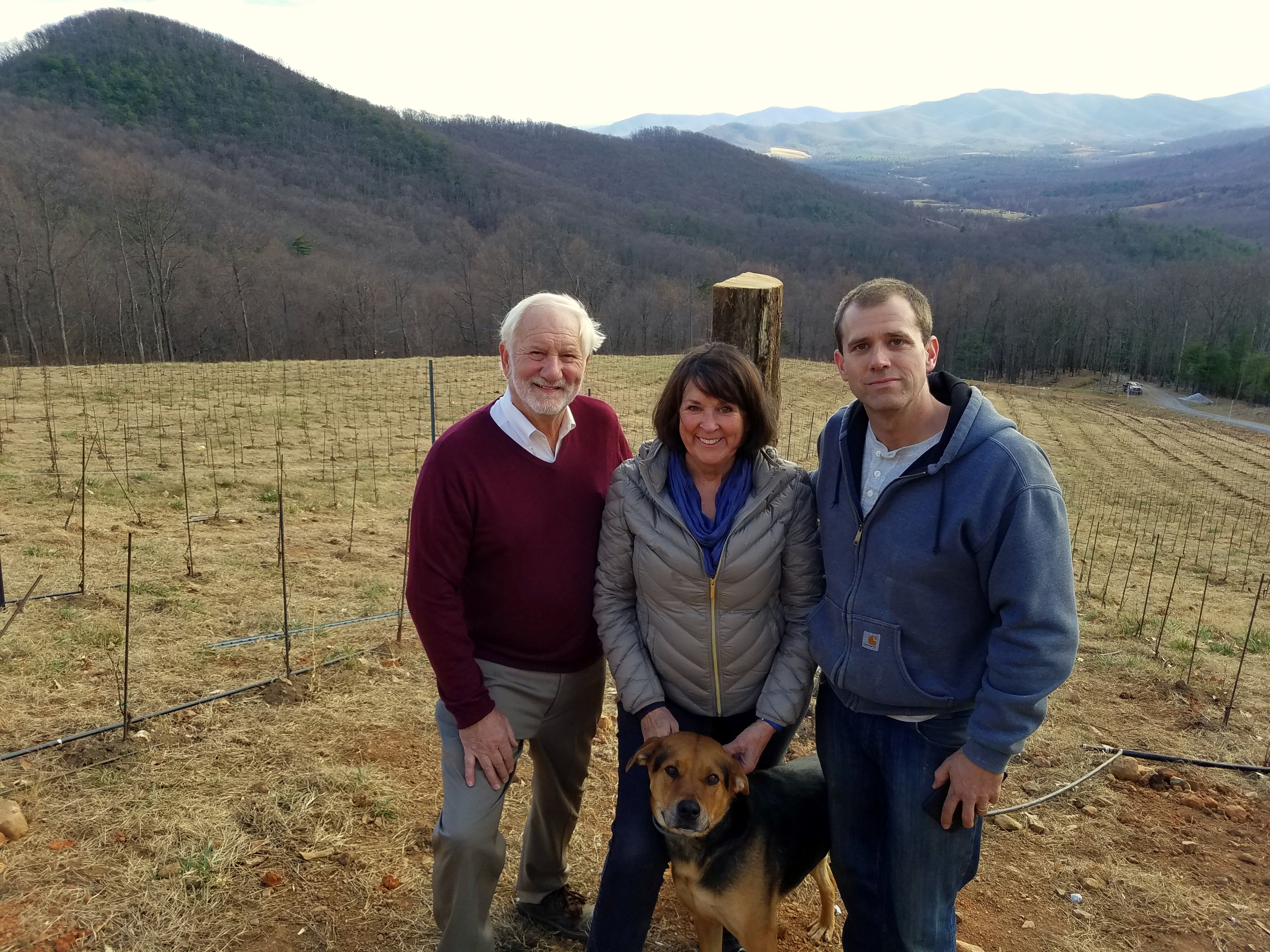 Ankida Ridge Vineyard
2014 Pinot Noir, Amherst, VA
Pinot Noir Defies Humidity, Frost
On the eastern slope of the Blue Ridge Mountains, Christine and Dennis Vrooman decided to purchase some property and settle down among the rugged mountains and oaks, eventually choosing to make the site their home. In 2005, they picked a spot at the top of the hill on which to build. But when the excavator came by to clear a spot for the contractors, he didn't exactly follow the plan.
The Vroomans were understandably upset when the excavator took it upon himself to clear an additional 2 acres below the house site, intending it to be for a nice yard or provide a clearer view—they're still not sure why. It prompted a running discussion over the next couple of years as the family tried to determine what to do with all the extra space, said their son, Nathan.
At first, they thought a Christmas tree farm sounded nice or even some maple trees. But the family was interested in the booming Virginia wine scene, which was really garnering some attention among locals back in the mid-2000s, he said. "It was starting to pick up momentum, and they decided to give it a shot," said Nathan Vrooman, winemaker at Ankida Ridge Vineyard, so they decided to move forward with a vineyard project.
The full story on Ankida Ridge Vineyard ~ and all our Hot Brands ~ will be available in our February 2018 issue of Wine Business Monthly. You can come by our booth (#1620) at Unified and pick up a copy or click here to subscribe to WBM.

Taste all the Hot Brands at our Annual Bottle Bash, the night before the Unified Symposium.
Click here to register