Next week marks the 25th Wine Industry Financial Symposium, which from the beginning has had strong support from the banks. A lot has changed in that time, whether one is talking about the structure of leading U.S. wine companies, distributors, retailers or consumer taste and style preferences. In the early 1990s, wine coolers were fading, large format wines were growing and blush blends, aka white zinfandel, accounted for nearly a quarter of California wine shipments. The charts below show California table wine shipments in 1993 compared to 2013. Red blends now represent 6 percent of California table wine shipments.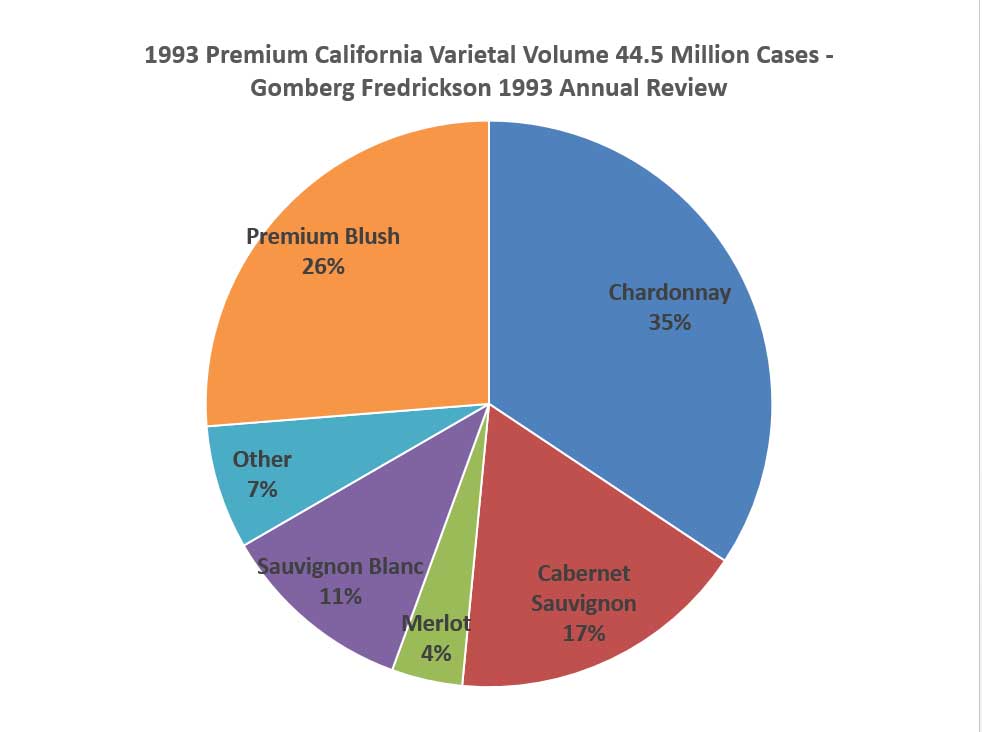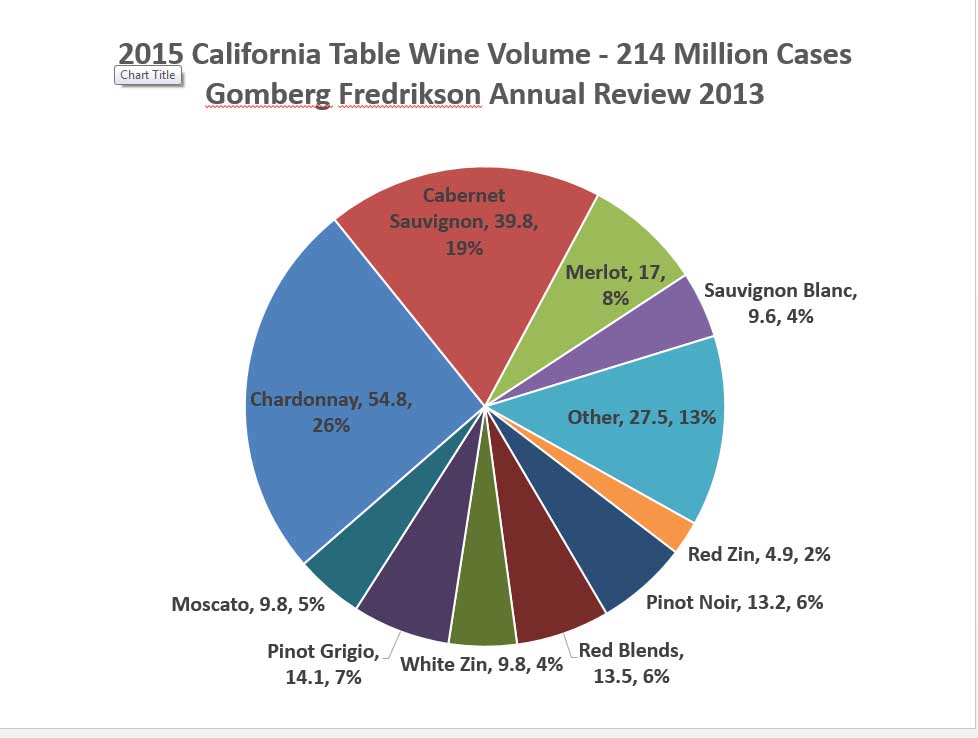 Mergers and Acquisitions will be one of the most discussed topics during the symposium, as there have been dozens of significant transactions in the past eighteen months. Dominant wine companies such as Constellation, Jackson Family Wines, E&J Gallo, and The Wine Group have acquired premium wine brands while a second tier of mid-sized wine companies has been quite active.

The intention behind many of the acquisitions is to spread distribution nationally and to grow the brands but not a lot of vineyards typically go with these brand acquisitions. Wineries are eager to ensure supply sources to grow their newly-acquired brands and control pricing so there are many recent examples of them buying vineyards too.
Silverado Group chairman David Freed's presentation during the symposium builds toward the conclusion that there may not be enough premium grapes to meet demand for some of the labels that wine companies have been acquiring and growing.

"From a pure economics-101, supply-and-demand perspective, there's no way we can keep up with the explosive demand for some of the blended red brands," Freed told winebusiness.com. "I don't know where the grapes are going to come from."
One of the factors at play: There isn't a lot of growth in wine grape acreage along California's Central Coast or North Coast while vineyard acreage in the Central Valley is decreasing.

Another factor: Freed noted that for a while that shortfall in new acreage was being made up in part with higher yields from existing acreage, replanting, changing trellising systems, etc. Data shows yields have leveled off, however, so that the solution of increasing the productivity of California's roughly 550,000 vineyard acres to meet burgeoning demand is no longer going to have a big impact.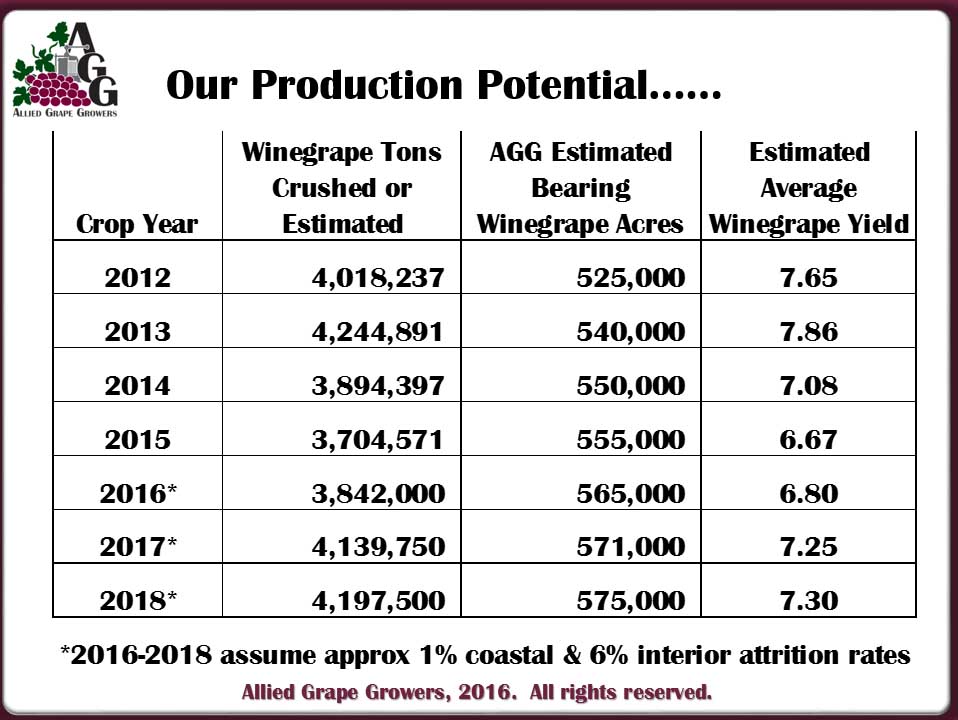 California traditionally experiences supply cycles every few years: demand goes up, leading to vineyard planting and then over-planting, resulting in oversupply, causing planting to stop. Then the cycle begins again when demand picks up. The cycle seems to have stalled out at this point, though because there's been little new vineyard planting – the overplanting isn't happening.
Imports as a percentage of wine consumption have grown from about 25 percent of the market to about a third of it, and traditionally compete with wines sourced from California's Central Valley. With growth in wine sales moving up market, though, will imports become competitive with wines sourced from the Central Coast?

Freed said the industry isn't there yet but that he wonders where some of the large brands will go if they can't meet demand with grapes from the Central Coast.