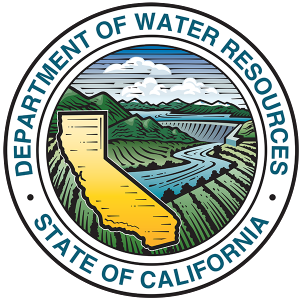 With the latest drought in California in its third year, we're being barraged with headlines about water. It's enough to make one's eyes glaze over. There's seemingly several articles to read every day, from the effects on employment in the Central Valley, to debates on the Bay-Delta Conservation Plan and more.
The State Water Resources Control Board just adopted drought regulations giving local agencies the authority to fine water wasters up to $500 a day. One article quoted San Francisco officials saying they are concerned a ban on washing streets and sidewalks could put a damper on sending out city trucks to spray away the filth downtown.
Today's news even included Lady Gaga joining California's water conservation campaign.
Well, beyond those headlines there's much more at work here, and it should concern all farmers, including the farmers that grow grapes for making wine. It's getting serious.
The next shoe to drop is groundwater.
California is the only western state that doesn't already regulate groundwater.
Out in the Central Valley, where curtailments are in effect, the water situation has escalated to a point where many commodities are affected. Citrus trees are getting pulled out because of the lack of water on the west side of Fresno and into Tulare County. There are situations where grape vines are being minimally farmed in Fresno County, just being watered to be kept alive. Wells are going dry amid competition to get pump companies that are available on a timely basis. Some farmers will go broke. There are reports that some vines are damaged, with growth delayed because they didn't get enough water last season. Nevertheless, the jury is still out on what the cumulative effect will be for the short- and long-term.
California is pumping more water from the ground than is being recharged. This situation is called overdraft and it isn't sustainable. Some sub-districts in particular are not recovering annually. That's not new news, though. I'm reminded of an article we published in WBM way back in 2008, "The End of Cheap, Plentiful Water."

As one might imagine, agricultural interests are watching these lastest developments – particularly the potential expansion of the water board's authority – very closely. Many are concerned about the state's intentions on groundwater legislation because groundwater use is tantamount to a property right.

The California Wine Institute does not take a specific position on groundwater management, though informally supports the concept of local affected parties managing their own groundwater – along the broad philosophical lines of what has been proposed for Paso Robles.

The California Association of Winegrape Growers will consider a detailed position on groundwater regulation – a set of policy principles - at a board meeting next week.

I asked CAWG President Jon Aguirre, "Is groundwater regulation in California inevitable?"
"I think it's inevitable that there will be a different regulatory climate," he replied.