We are hearing about more wineries that are making the decision to put their wine into kegs these days. In fact, when I was in Nashville over the weekend at a newer burger restaurant, all their wines by the glass were on tap. I ordered a Pinot Gris and it was great! I asked our server about their keg program and he raved about it.
Alison Crowe posted a blog this week on Girl and the Grape called Pinot Kegger: I Tapped a Keg and I Liked It. Crowe writes about her decision to "keg" her wine:
How would a wine-serving process and premise so very different from the traditional bottle deliver? Would the nose, color, taste or texture of my precious Pinot Noir be different? Most importantly, would it be good? Heck- would it be great? I had to draw a glass, in this private moment before everyone showed up, to see for myself. Happily, I can report, I tapped a keg and I liked it!
Crowe went through Free Flow Wines. And speaking of, in our upcoming May issue, Bill Pregler writes about Free Flow in his What's Cool column. Pregler writes:
Jordan Kivelstadt [CEO of Free Flow] showed me their new keg monoblock, featuring fully automated cleaning cycles, a steam sterilization system and refill station from the German company KHS. As expected, these folks are huge in the beer industry. Transferring this technology to the wine world was a no brainer, but had never been attempted before in this country. Until now there had been no need.

...The KHS machine takes returning kegs from, say, the Florida, Chicago or Boston markets, and prepares them for recycle: this includes washing them inside and out, sanitizing with dual caustic and citric cycles, steam sterilizing (not hot water), cooling down and finally refilling at 70 kegs per hour.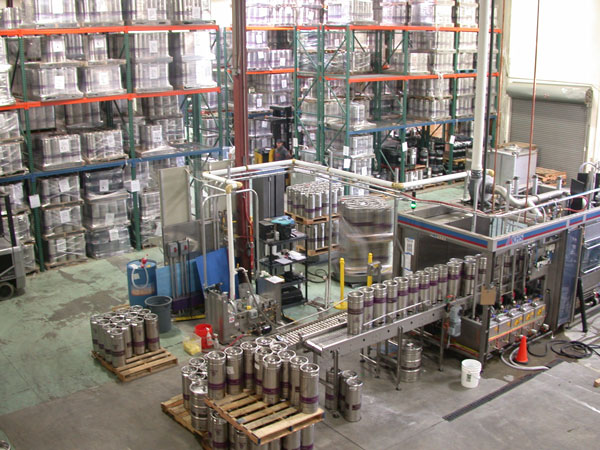 Look for the full article in the upcoming May issue of Wine Business Monthly. To see Bill Pregler's in-depth product review detailing how fine wines served from kegs are driving profits for wine-by-the-glass programs, see the April 2013 issue of WBM. Click here to subscribe to WBM.