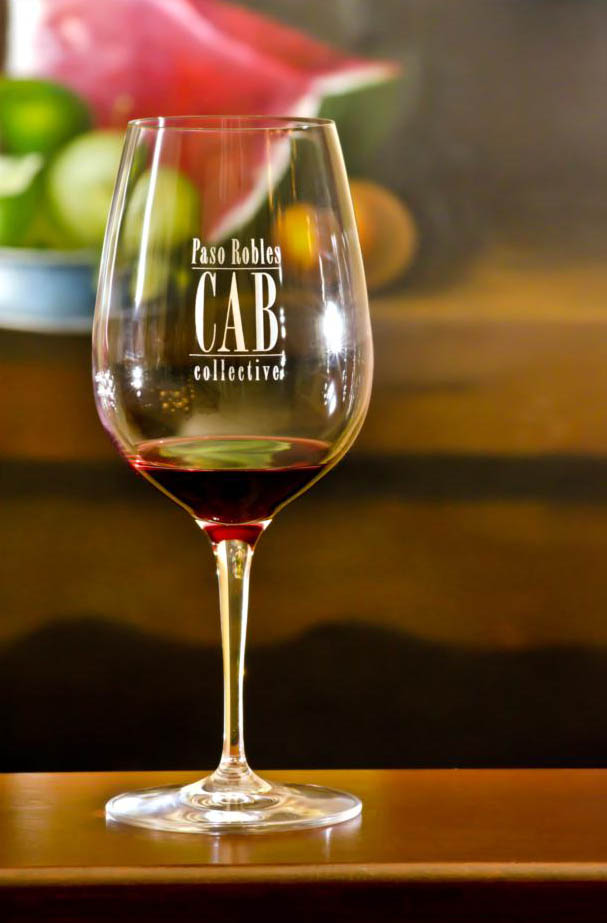 In its inaugural event on April 25th and 26th, the Paso Robles CAB Collective hosted 1,000 attendees to celebrate the Bordeaux varietal's influence in the area.
"In regards to Cabernet Sauvignon in Paso Robles, we have only seen the tip of the iceberg. Improvements that range from clonal selections in the vineyard to winemaking techniques in the cellar will show in the near future the potential of this terroir," said PRCC chairman Daniel Daou, winemaker, DAOU Vineyards and Winery.
The Paso Robles AVA, 35 miles wide and 25 miles long, consists of 614,000 total acres. 32,574 acres are planted to premium wine production, 53 percent of which are planted to Cabernet Sauvignon and Bordeaux varietals.
The weekend kicked-off with a barrel tasting and winemaker dinners on Friday.
Saturday's festivities began at Windfall Farms with a panel discussion for media and trade moderated by Wine Enthusiast Magazine's California editor, Steve Heimoff, and included panelists Gary Eberle of Eberle Winery, Kevin Willenborg of Vina Robles Winery, Steve Peck of J. Lohr Vineyards & Wines, Scott Shirley of JUSTIN Vineyards & Winery, David Galzignato of Jada Vineyard and Daniel Daou of DAOU Vineyards & Winery. The panel discussion was followed by a tasting and lunch for media and trade guests.
The main event, the CABs of Distinction Grand Tasting, showcased 20 top vintners pouring their best Cabernet Sauvignon and Bordeaux-varietal wines alongside cuisine from the region's finest restaurants and food purveyors. Wineries included: ADELAIDA Cellars, B&E Vineyard, Chateau Margene, DAOU Vineyards & Winery, Eberle Winery, HammerSky Vineyards, J. Lohr Vineyards & Wines, Jada Vineyard, JUSTIN Vineyards & Winery, L'Aventure, Niner Wine Estates, Parrish Family Vineyards, Rangeland Wines, Record Family Wines, Robert Hall Winery, Sextant Wines, Still Waters Vineyards, Venteux Vineyards, Vina Robles and Wild Horse Winery.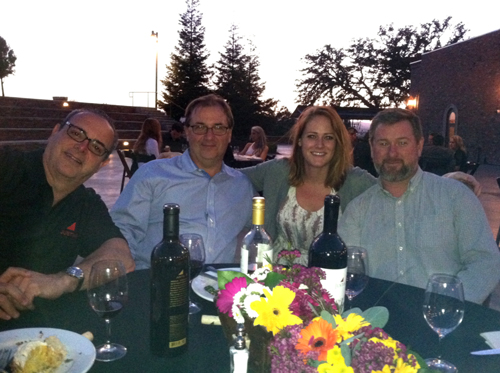 Enjoying dinner Friday night at Robert Hall Winery were: (left to right) Bill Henry and John Katopodis of Justin Vineyards and Winery, Jenny Trumbull of Venteux Vineyards and Scott Shirley, winemaker at Justin Vineyards and Winery.

"We're absolutely thrilled with our first year's events, the level of interest in our wines and the number of attendees who participated," said Daou.
To read the full press release, see Paso Robles CAB Collective Debut Event Exceeds Expectations
To find out more about the Paso Robles Cab Collective, visit www.pasoroblescab.com.