by Patricia M. Roth | May 9, 2013 | 8:00 AM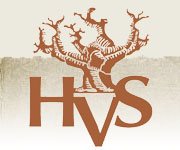 In today's news, Andrew Adams writes about honoring California's living historic vineyards. He refers to California Assembly Resolution HR9 passed in honor of them, and the role the Historic Vineyard Society took in crafting the words of the resolution. Evocative of the state's rich agricultural history and beautifully written, HR9 is worth a read:
WHEREAS, California's living and producing historic vineyards that
were planted in the late 19th century through the mid-20th century
still make a significant contribution to the state's economy and
reputation as a global wine growing region; and

WHEREAS, Historic vineyards are found throughout California, east
from the Sierra foothills and San Joaquin County, west to the Sonoma
coast, north to Mendocino, and south to the Cucamonga Valley; and

WHEREAS, Historic vineyards are beautiful and treasured survivors
that have lived through the ravages of phylloxera, economic
downturns, consumer popularity fluctuations, and in many cases,
prohibition and world wars; and

WHEREAS, These historic vineyards provide an important living
repository for wine grape budwood and genetic material; and

WHEREAS, Historic vineyards often provide a living window on past
vineyard practices including, but not limited to, head-trained vines
and dry farming; and

WHEREAS, The interplanted field blends of grape varieties that
were a common practice of the immigrant farmers who planted
California vineyards in the past characterize an era of agricultural
practice and impart wine attributes that are uniquely Californian;
and

WHEREAS, Fragile older vines are often less productive than
younger vines and can require special care to maintain; and

WHEREAS, Most historic vineyards are family owned and exist by
virtue of the passion of their caretakers; and

WHEREAS, The wine made from California's historic vineyards
continues to delight wine lovers throughout the world and imparts
prestige to the state as a place to live, work, and visit; now,
therefore, be it

Resolved by the Assembly of the State of California,
That the Assembly recognizes the contribution of California's living historic
vineyards to the agricultural and social heritage of the state as
well as to the enjoyment of wine enthusiasts throughout California
and the world; and be it further
Resolved, That the Chief Clerk of the Assembly transmit copies of
this resolution to the author for appropriate distribution.
As the story points out, the Historic Vineyard Society's 3rd Annual Vineyard Tour and Dinner is set for Saturday, May 11. It will be lead by HVS Board members Mike Officer (Carlisle Winery and Vineyards), David Gates (Ridge Vineyards), Morgan Twain-Peterson (Bedrock Wine Company), Tegan Passalacqua (Turley Wine Cellars) and Bob Biale (Robert Biale Vineyards). A dinner follows at Seghesio Winery, and reservations are limited. For more information: 831-747-0255 or VS@historicvineyardsociety.org.