WiiVi Central Coast 2013, presented by WINE BUSINESS MONTHLY and Precision Ag Consulting, is fast approaching and we're excited about the program, including this break-out enology session, Beautiful Minds: A review of California university enology programs.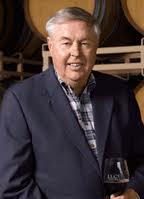 Jerry Lohr – wine Industry icon and staunch advocate of wine education – will bring together leaders of the three largest enology programs in California in a panel discussion on what's new with their enology programs and how they can benefit your wine business. Panelists include:
James Kennedy, Ph.D. Professor and Chair of the Department of Viticulture and Enology - California State University, Fresno

Jim Cooper, Ph.D., Director of the Wine and Viticulture Program - Cal Polytechnic University, San Luis Obispo

David Block, Professor for Department of Viticulture and Enology - University of California, Davis
The two-day symposium and tradeshow will be held March 19-20 at the Paso Robles Event Center in Paso Robles, California.
WiVi Central Coast is a trade show and symposium for the wine and winegrape industry to showcase new technology and techniques. WiVi's goal is to present region-specific content and problem-solving information while blending the editorial integrity and product focus of Wine Business Monthly with the institutional knowledge and educational directive of Precision Ag Consulting.
Plan your trip here.