December 2016 Digital Edition of WBM Now Available
December 01, 2016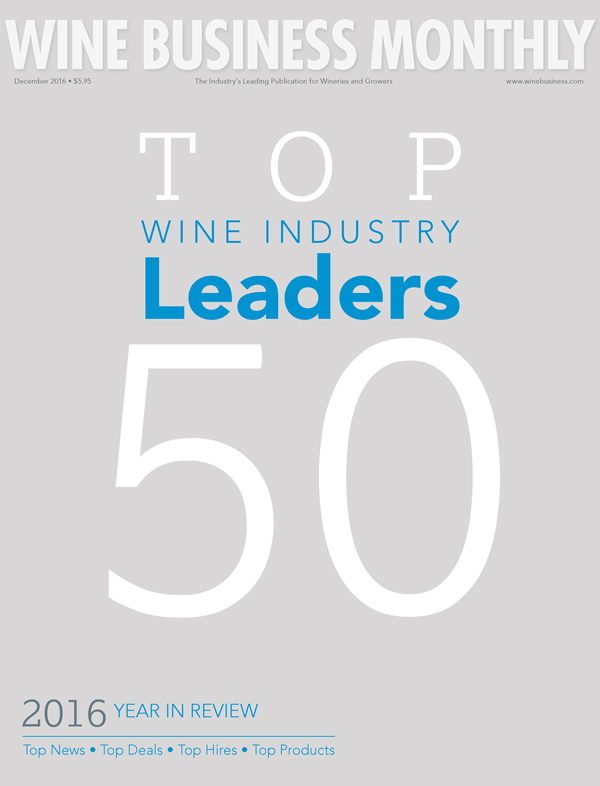 Wine Business Monthly's December 2016 digital edition is now available.
Inside December 2016 you will find our:
2016 Year in Review
50 Top Leaders
Top News Stories
Top Products
Mergers & Acquisitions Review
Top People Moves
plus:
2016 Barrel & Oak Survey Report
Mark Greenspan: Chilean Vineyards and Wines: Could be a Contender
Winemaker Trial:
Analyzing the Phenolic and Sensory Effects of Red Blotch-Infected Vines
When the winemaker at Halter Ranch saw lost yields and flavor reductions in some blocks of Red Blotch-infected Cabernet, he set out to discover just how different these vines were from non-infected vines.
also:
Industry Roundtable: Vineyard Loans
Growers Showing Interest in H-2A Visa Program
Click here to subscribe to the print version of WBM. Click here to view all digital editions of WBM, including August.