The American Chemical Society is hosting a free webinar entitled Barrels of Chemistry: Decoding how Oak Affects Wine Flavor Chemistry on Thursday, June 13, 2013 from 2 to 3 p.m. EDT.
When it comes to aging wine, the barrel is as important as the wine. When it comes to barrels, oak is the undisputed king. Join Dr Susan Ebeler, professor of Viticulture & Enology at UC Davis as she explains how the hints of cream, smoke, spice and vanilla that hide your wine have less to do with the grape and more to do with the wood.
What You Will Learn
-Overview of how oak barrels are made
-Flavor composition of oak barrels
-Analytical methods for measuring oak composition
-Recent research concerning the variables influencing oak composition
Meet Your Experts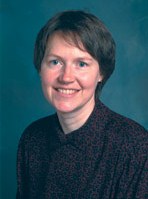 Dr. Susan Ebeler is a professor in the department of Viticulture and Enology at University of California, Davis. Her research focuses on flavor chemistry and analysis of food and wine. Her research is also focused on understanding effects of dietary components on cancer prevention.

Dr. Sara Risch is the Director of R&D and QA for Popz Europe, a microwave popcorn company. Prior to joining Popz, she had her own consulting business, working with food, flavor and packaging companies. She received her both her B.S. and Ph.D. in Food Science from the University of Minnesota. She has an M.S. in Food Science from the University of Georgia. Her work has focused primarily on microwave foods and food-package interactions
To learn more or to sign up for the free webinar, click here.