WiV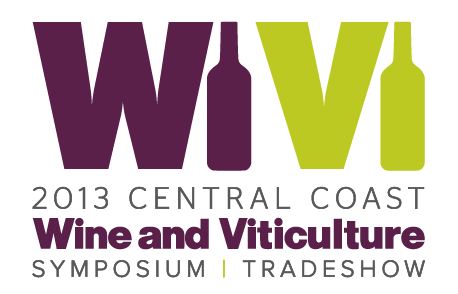 i Central Coast 2013, presented by WINE BUSINESS MONTHLY and Precision Ag Consulting, announces the opening of attendee registration -- early bird discounts are currently available at www.wivicentralcoast.com.
Attendees will receive a $25 discount on registration through February 15. Members of Central Coast wine and winegrape industry trade associations receive a $50 discount through February 25. The two-day symposium and tradeshow will be held March 19-20 at the Paso Robles Event Center in Paso Robles, Calif.
WiVi attendees will hear about issues and regulations facing the Central Coast as well as meet more than 100 wine industry suppliers showcasing new products and services at the tradeshow, which is now sold out to exhibitors.
The symposium will feature timely discussions on topics specific to the Central Coast wine business. WiVi has secured industry leaders including John Kochis, E&J Gallo; Mark Couchman, Silverado Premium Partners and Emily Wines, Master Sommelier of Kimpton Hotels & Restaurants to open the Symposium and share their perspectives about the latest trends and growth on the Central Coast.
WINE BUSINESS MONTHLY editor Cyril Penn said:
"We will be taking an in-depth look at the Central Coast wine industry. From vineyards to wine quality to wine buying, the California's Central Coast is the state's fastest growing region. WiVi complements our ongoing coverage of this region."
In addition, the WiVi speakers will include experts from around the state discussing topics specific to viticulture and winemaking throughout the two days. Topics range from rootstock selections to effective pest management to tips on how to fix problems in the winery to what winemakers need to know for harvest 2013. Educational credits are available for all viticulture sessions. A complete schedule is available at www.wivicentralcoast.com.
Closing the WiVi enology sessions is a special Comparative Wine Tasting led by WINE BUSINESS MONTHLY'S Columnist, Lance Cutler. Cutler has put together nine wines from Washington, Napa Valley and Paso Robles for WiVi participants to taste regional differences in blends. A special tasting ticket is required for this event.
WiVi Central Coast is the largest wine industry conference on the Central Coast. It is built on the foundation of the successful Vine Symposium and is now a partnership between today's premiere wine industry publication, WINE BUSINESS MONTHLY and Precision Ag Consulting, a Paso Robles agricultural consulting company. Winemakers and winegrape growers will gather for an unprecedented collection of industry suppliers, product demonstrations, seminars on viticulture and enology addressing issues facing the Central Coast, and networking opportunities. Businesses interested in maximizing their marketing exposure through a WiVi sponsorship should contact sponsor@wivicentralcoast.com.
WINE BUSINESS MONTHLY (WBM) is North America's leading wine media network. WBM's news site, WineBusiness.com is number one in visitor traffic and page views while WINE BUSINESS MONTHLY magazine leads the category in circulation metrics and advertising pages with a readership of more than 15,000 monthly. For more information go to www.winebuisness.com
Precision Ag Consulting is an agricultural consulting company that specializes in vineyard management, viticulture production consulting, soil fertility and irrigation management on the California Central Coast and San Joaquin Valley. For more information go to www.precisionagconsulting.com