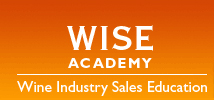 Young winemakers gain experience, take on more responsibility, and as they move up in the ranks, they're expected to speak about their wines. They host winemaker dinners, or speak during wine club events or tours. Some of them are pretty nervous about it. A public speaking class can help. Speaking in front of a group is one of those things most people are terrified of. I'm okay in small group, for instance, but I don't like to speak in a larger one, even though I do it once in a while. I'm still trying to stop repeating "um, but, and, you know," when I'm in the spotlight. I've done it for years. One of the keys is to speak very slowly; another is to enunciate ones words; another is to project confidence; rhetorical devices help.

Last week, I took my first public speaking class. And while I'm not a polished speaker, not even close, I picked up some pointers – the class was terrific. If you're in the Napa area and want to improve your public speaking, this class, given twice a year now, may be a fit.

One thing I can tell you – don't begin every single sentence with the word, "And" – even if you don't know you're doing it. They'll nail you in this class.

If you haven't heard of the WISE Academy, it stands for Wine Industry Sales Education. It is the only wine industry education, training and certification program dedicated solely to direct-to-consumer sales and marketing – They offer many classes, including Lynda Spillane's public speaking course. They put it together and Lynda is a pro.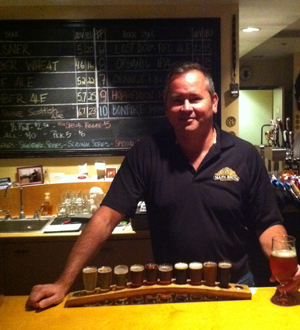 Not only was the class worthwhile, but the location was excellent. Public speaking pairs well with beer tasting – especially when it's Napa Smith beer. The class was held at the brewery.

I hadn't been to the Napa Smith Brewery before but I'll be back. It was fun to taste through all the beers. They say it takes a lot of beer to make wine – and if ever there was a winemaker's beer, this is it. Napa Smith is led by Smoke Wallin, (pictured left) who many in the wine industry already know. Smoke's past includes a senior management role with one of the nation's largest wine and spirits distributors, a stint as president of WSWA, running a wine-industry specific software company, and co-founding the Wine Industry Technology Symposium. His public speaking skills are polished – he was working on some more advanced techniques during the class.

Don Barkley, Napa Smith's brewmaster was in the public speaking class too. He worked on his skills by sharing historical facts about beer. Don, who is originally from Napa, started making craft beer in 1978 at New Albion Brewery. When he started, he pitched at tent and literally worked for beer. He later helped found the Mendocino Brewing Company and during 25 years there as master brewer, was the force behind such beers as Red Tail Ale and Eye of the Hawk.

Smoke said the philosophy at Napa Smith is that beer should be invited to the dinner table just like a bottle of fine wine - fitting perhaps for a brewery in wine country. I was skeptical until moments later when I tasted the beers. They had different subtle and complex flavors.

My favorites included the Pilsner, which is remarkably light, fresh tasting, and refreshing. On the other end of the spectrum, I was wowed by the 9.2 percent "Hopageddon," described as "an end-of-the-world Imperial IPA with an intensely aromatic hop profile that defies expectations and will leave you wondering, What just happened?"

The story behind a medium bodied lager they call Crush is amusing. TTB didn't want to let the brewery call it Crush, thinking the word is associated with wine. Then the brewmaster added a few grapes to the recipe and TTB was fine with the name.