May 2000 Issue of Wine Business Monthly
TRINE Labeling Systems' Quick Change 4700 Labels First One Million Bottles TRINE Labeling Systems, the roll-fed labeling industry standard, has successfully installed and commissioned the first of their new Quick Change Model 4700. Over one million bottles were labeled, at speeds reaching six hundred bottles per minute, during the first few days of operation. The machines have been running 24/7 since installation.
» Article access restricted to registered members of winebusiness.com/winejobs.com
Don't Have an Account?
WBM is the leading publication for the Wine Industry.
• In-depth Product Reviews
• Industry Trends & Analysis
• Access to over 10 Years of Articles

Registration is FREE and EASY.

Already a Member?
Click the button below to sign in:
sponsored by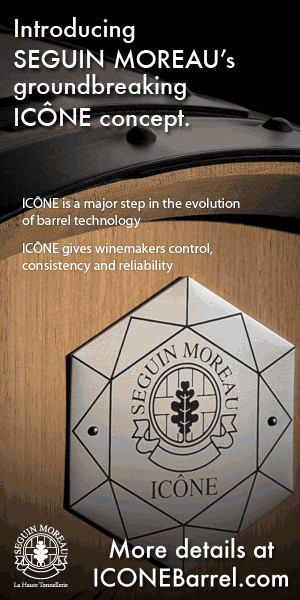 ---
Feb 11
Feb 10
Oct 10
Oct 09
Dec 10
Jun 11
Mar 11
---
Copyright© 1994-2016 by Wine Communications Group. All Rights Reserved. Copyright protection extends to all written material, graphics, backgrounds and layouts. None of this material may be reproduced for any reason without written permission of the Publisher. Wine Business Insider, Wine Business Monthly, Grower & Cellar News and Wine Market News are all trademarks of Wine Communications Group and will be protected to the fullest extent of the law.