Patz & Hall is pleased to name James McCeney as its new assistant winemaker. In this important role, McCeney will be working alongside Winemaker James Hall to produce Patz & Hall's acclaimed portfolio of vineyard-designate Chardonnays and Pinot Noirs, as well as the winery's Sonoma Coast Chardonnay and Pinot Noir.
McCeney first began working in the wine industry at the age of 14 as vineyard and cellar help for Maryland's Basignani Winery, where he worked until graduating from Boston College with a degree in environmental geology. McCeney also holds a degree in viticulture and enology from UC Davis, where he was awarded the prestigious Tastevin scholarship. As part of this scholarship, McCeney became the first UC Davis student ever to work at the Hospices de Beaune, where he learned Chardonnay and Pinot Noir winemaking techniques from renowned winemaker Roland Masse.
In addition to his experience in Burgundy, McCeney has gained global experience as part of the winemaking teams for Grant Burge Winery in Australia and Villa Maria and Craggy Range wineries in New Zealand. In the United States, he honed his craft at Clos La Chance Winery, Chateau Potelle Winery and Domaine Carneros. Most recently, McCeney was the assistant winemaker at Napa Valley's Acacia Winery, where he continued to develop a specialization with Chardonnay and Pinot Noir.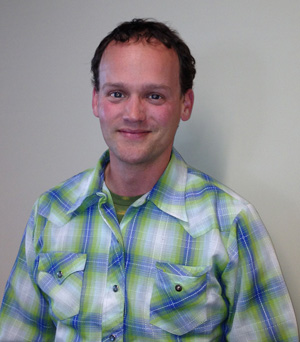 "I've known Jim professionally for a few years now," said James Hall. "He is a talented winemaker with a gifted palate. He is going to continue a two-decade tradition of outstanding assistant winemakers at Patz & Hall. I'm looking forward to working with Jim to make the finest wines possible from some of California's best vineyards."
About Patz & Hall: Founded in 1988, Patz & Hall combines the collective expertise of four friends – Donald Patz, Anne Moses, Heather Patz and James Hall. Together, this team has turned a desire to craft benchmark, single-vineyard Chardonnays and Pinot Noirs into one of California's most respected artisan wineries. By cultivating personal relationships with a handful of California's finest winegrowers, Patz & Hall has created an acclaimed portfolio of wines highlighting the terroir-inspired character of top vineyards in the Napa Valley, Sonoma Coast, Russian River Valley, Mendocino County and Santa Lucia Highlands. For more information, visit patzhall.com.
Copyright© 1994-2013 by Wine Communications Group. All Rights Reserved. Copyright protection extends to all written material, graphics, backgrounds and layouts. None of this material may be reproduced for any reason without written permission of the Publisher. Wine Business Insider, Wine Business Monthly, Grower & Cellar News and Wine Market News are all trademarks of Wine Communications Group and will be protected to the fullest extent of the law.