Saddleback Cellars has appointed Frank Mirenda as national sales and marketing manager. In this new role, Mirenda will manage national distribution, open new channels and further direct the Winery's direct to consumer sales program.
"After spending nine years with Andretti Winery as Operations and National Sales Manager, I am proud and honored to be working with one of the premier wine makers in Napa Valley. Nil's wines epitomize the commitment to quality without compromise. I plan to hit the ground running and look forward to expanding the visibility and success of Saddleback Cellars."
Frank is a level one Certified Sommelier from the Court of Master Sommeliers of Great Britain. He is a Certified Wine Professional and has completed Mastering Wine 1 and 2 as well as Professional Food and Wine Pairings from the Culinary Institute in Napa. In addition, Frank is a member of the California Wine Educators in good standing.

Frank brings a level of experience, talent and knowledge to Saddleback Cellars that makes a perfect fit for Nils Venge and company.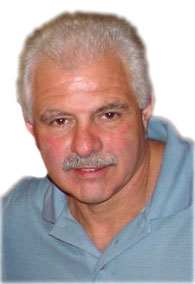 Copyright© 1994-2014 by Wine Communications Group. All Rights Reserved. Copyright protection extends to all written material, graphics, backgrounds and layouts. None of this material may be reproduced for any reason without written permission of the Publisher. Wine Business Insider, Wine Business Monthly, Grower & Cellar News and Wine Market News are all trademarks of Wine Communications Group and will be protected to the fullest extent of the law.