Vermeil Wines is pleased to announce that Thomas Shoults has been named Wine Club Manager for Vermeil Wines to continue to build the winery's customer service culture and expand its presence in the wine industry. Shoults has more than 20 years of experience and has been part of the Napa Valley culture since the 1970s.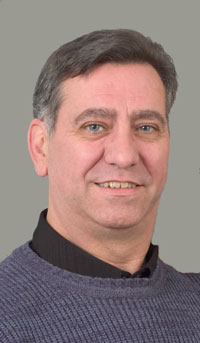 As Wine Club Manager, Shoults is a personal guide for wine club members and is prepared to field a variety of questions about the winery. In addition to managing the club, Shoults will work to highlight Vermeil Wines' unique traits to enhance the winery image as a tourist destination.
"Thomas has a deep knowledge of the wine industry, and that makes him a valuable part of the Vermeil Wines team," said Dick Vermeil, Super Bowl-winning Coach and partner with winemaker Paul Smith of OnThEdge Winery. "His input will help us grow the wine club, as well as make Vermeil Wines a well-known brand."
"I've seen the growth of the Napa Valley over the last 40 years, and I've participated in the wine industry on a variety of levels," Shoults said. "My experience will allow me to cultivate new club members and attract new business to the winery."
Vermeil Wines are available for purchase online at www.vermeilwines.com, at the Vermeil Wines Tasting Room located at 1255 Lincoln Avenue Calistoga, CA, and at select retail stores nationwide. For a complete list of distributors and retail locations carrying the Vermeil Wines brand in select markets nationwide, visit VermeilWines.com, or call (707) 341-3054.
Copyright© 1994-2014 by Wine Communications Group. All Rights Reserved. Copyright protection extends to all written material, graphics, backgrounds and layouts. None of this material may be reproduced for any reason without written permission of the Publisher. Wine Business Insider, Wine Business Monthly, Grower & Cellar News and Wine Market News are all trademarks of Wine Communications Group and will be protected to the fullest extent of the law.