The Hess Collection Winery has appointed Ryan Jones, CSW as Southwest Regional Sales Manager, responsible for such key Western states as Colorado, Arizona and New Mexico. He will report to Brandon Middleton, Vice President Western Division, and be based in Colorado.

For more than a decade Jones has held key positions with Beverage Distributors Company and Mountain Wine Distributing (now part of BDC) in Colorado, most recently as the Business Manager for the Meritage Fine Wine Division, which represents Hess Family Wine Estates.
As part of the senior management team he helped lead a staff of more than 50 sales specialists supporting 28 distinct suppliers of iconic premium wine portfolios.

Earlier, he began his beverage sales career with Gallo in the San Francisco Bay Area, earning Sales Representative of the Year recognition.

Jones holds a BS degree from the University of Colorado at Boulder, and was awarded a Master's of Business Administration from Regis University in Denver. He achieved accredited status as a Certified Specialist of Wine from the Society of Wine Educators in 2004.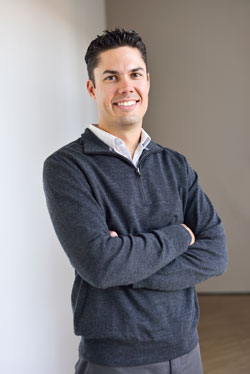 Copyright© 1994-2014 by Wine Communications Group. All Rights Reserved. Copyright protection extends to all written material, graphics, backgrounds and layouts. None of this material may be reproduced for any reason without written permission of the Publisher. Wine Business Insider, Wine Business Monthly, Grower & Cellar News and Wine Market News are all trademarks of Wine Communications Group and will be protected to the fullest extent of the law.