BRAND Napa Valley announces the addition of Kelli Willard as General Manager effective May 1, 2012. Willard assumes complete responsibility for all winery operations including marketing, sales, hospitality and business administration. Willard will work with other members of the BRAND team, which include Winemaker Philippe Melka, Vineyard Manager Josh Clark, Marketing Director Melinda Kearney and Owner Ed Fitts. Willard will be on site at 90 Long Ranch Road in the upcoming months while construction of the winery and caves are completed and the winery is being readied for operation and visitors.

"We are delighted to have Kelli aboard as we move into the launch of our debut release after purchasing the property in 2006", remarks Ed Fitts. "With our A-Team and one of Napa Valley's finest vineyard locations on Pritchard Hill I believe we can make a significant long term contribution to the Napa Valley."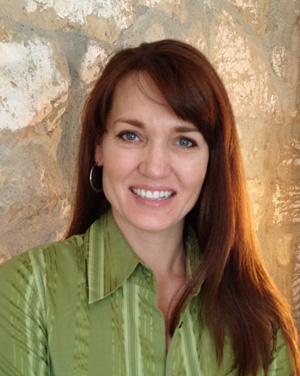 Willard held the position of Business Manager at Schrader Cellars for over 3 years. Prior to that, Willard served as Director of Operations for Evening Land Vineyards during their launch phase. Willard's extensive entrepreneurial experience will drive the business development and operations for BRAND.
Willard holds a Bachelor's Degree in Liberal Arts for Journalism from Oregon State University. Previous experience includes Alumni Relations and Fundraising at U.C. Berkeley, and as owner operator of a premium pool and landscape company. Willard and her husband have lived in Napa Valley with their two children and German Shorthair Pointer for the last 13 years. Passions include time with family and friends, fine dining, golf and collecting wine.

BRAND is the newest estate winery on Pritchard Hill located at 90 Long Ranch Road. The winery, cave, offices and visitor reception are scheduled for completion in time for harvest 2012. Designed by Juancarlos Fernandez of Signum Architecture and Lail Design Group the winery is being constructed to the specifications of celebrated winemaker Philippe Melka who will lead the winemaking program. Vineyard holdings include 12 acres planted primarily to Cabernet Sauvignon on the 110 acre BRAND estate. BRAND's debut wine, the 2009 Cabernet Sauvignon is slated for a fall 2012 release. The wine will be marketed primarily through the mailing list which may be accessed by visiting the website: www.BRANDnapavalley.com. Willard may be reached at kelli.willard@BRANDnapavalley.com or (707) 963-1199
Copyright© 1994-2013 by Wine Communications Group. All Rights Reserved. Copyright protection extends to all written material, graphics, backgrounds and layouts. None of this material may be reproduced for any reason without written permission of the Publisher. Wine Business Insider, Wine Business Monthly, Grower & Cellar News and Wine Market News are all trademarks of Wine Communications Group and will be protected to the fullest extent of the law.