VML Winery's Virginia Lambrix will have Alex Kanzler at the cellar helm directing quality control for the company's wines made at the Russian River Valley winery in Healdsburg, Sonoma County, CA.
Alex joins in time to gear up for an expected 500 tons of fruit from the 2012 harvest. Wines made at the Winery include VML's Russian River wines and sister brands; Truett Hurst, Bradford Mountain, and Healdsburg Ranches. As winemaker for his family's noted Kanzler Vineyard in Sonoma Coast, Alex will oversee his Kanzler Vineyard wines at the VML facility as well.
Alex's background with ultra-premium wine producers complements the winemaking at VML. He credits his refined attention to detail, consistency, and continuity to outstanding training. His experience began in the family vineyard working with the Kanzler Vineyard manager. After graduating from University of Colorado in the summer of 2008, he worked harvest at Landmark Wines. In the spring of 2009 he traveled to New Zealand to work harvest in central Otago with Pinot Noir specialist, Carrick Wines then off to work harvest of 09 in Oregon with domain Serene. More winemaking guidance followed with study under Michael Browne and Shane Finley at Kosta-Browne and Russell Bevan of Bevan Cellars.
When asked what he most looks forward to at VML, Alex answers, "A chance to work with California's native grape, Zinfandel for Bradford Mountain and Truett Hurst and some of the best Russian River Valley Chardonnay Vineyards for VML wines."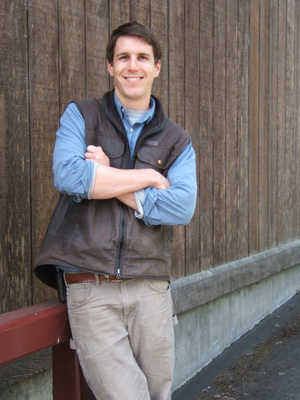 Copyright© 1994-2013 by Wine Communications Group. All Rights Reserved. Copyright protection extends to all written material, graphics, backgrounds and layouts. None of this material may be reproduced for any reason without written permission of the Publisher. Wine Business Insider, Wine Business Monthly, Grower & Cellar News and Wine Market News are all trademarks of Wine Communications Group and will be protected to the fullest extent of the law.