Spring Mountain Vineyard is pleased to announce the addition of Mecaela Miller to its sales and marketing team as Director of Wine Club, Direct to Consumer Sales and Social Media.
Mecaela completed her degree in Wine and Viticulture with a concentration in Wine Business from California Polytechnic State University, San Luis Obispo. Upon graduation, she completed a program in Enology at University École d' Changins in Nyon, Switzerland, traveled extensively throughout the European wine regions and worked as an Assistant Sommelier in London.
Mecaela has been working in wine and food hospitality for 12 years. Her experience in California includes developing the brand identity and digital voice at Round Pond Estate as well as cultivating incentive programs that inspire brand evangelists. As the newly appointed Director of Wine Club, DTC, and Social Media for Spring Mountain Vineyard, Mecaela makes it her mission to understand consumers on a more personal level using traditional and modern communication techniques.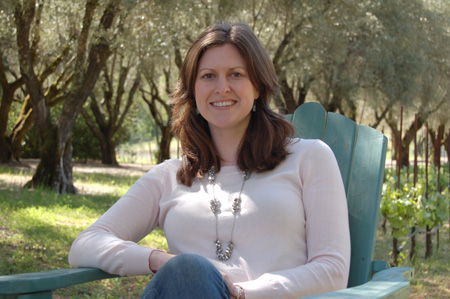 Spring Mountain Vineyard is a historic, privately owned wine estate situated on the steep slopes of Napa Valley's Spring Mountain. Its 225 acres of vineyard are planted primarily to Bordeaux grape varieties, and farmed sustainably using a variety of innovative methods for which it has been honored by the California EPA. The vineyards, first established in the 19th century under the names Miravalle, Chevalier and La Perla are now one vineyard producing exclusively estate wines. Spring Mountain Vineyard is known for distinctive, long-lived red wines - its signature Bordeaux-style blend, Elivette, Cabernet Sauvignon and Syrah. Limited production Pinot Noir, Sauvignon Blanc and Chardonnay are also produced.
Copyright© 1994-2013 by Wine Communications Group. All Rights Reserved. Copyright protection extends to all written material, graphics, backgrounds and layouts. None of this material may be reproduced for any reason without written permission of the Publisher. Wine Business Insider, Wine Business Monthly, Grower & Cellar News and Wine Market News are all trademarks of Wine Communications Group and will be protected to the fullest extent of the law.