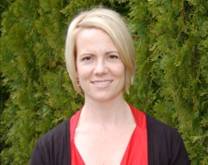 Mercer Estates, a leading Washington State winery founded by two local farming families to create wines that embody the flavor and soul of their lands, is pleased to announce the appointment of Jessica Munnell to the position of Winemaker. In this role, Jessica will oversee all winemaking operations for Mercer Estates and Wine Out West.
"Jessica's knowledge of the Washington vineyards and of wines across the world coupled with her passion for the wine industry and impeccable viticulture and enology credentials positioned her as the ideal candidate," stated Rob Mercer, owner of Mercer Estates.
Munnell follows in the footsteps of Mercer Estates founding winemaker, David Forsyth, a veteran Washington State winemaker who joined Mercer Estates in 2005. "We are so grateful and honored to have been able to work with David for the past seven years. He is an incredible person and winemaker," added Mercer. Forsyth will be introducing his own label of wines, Forsythe Brio, which he will continue to produce at the Mercer Estates winery in Prosser in addition to sharing his vast knowledge within the industry as a custom winemaker, consultant and educator.
"I'm excited to become part of the family at Mercer Estates and to continue to craft wines that represent the regions where the grapes are grown," said Munnell. "The combination of meticulously managed vineyard sites, a state of the art facility, and the dedication of two pioneer families in Washington State's wine industry give me the tools every winemaker dreams of. I'm looking forward to working with small lots of estate grown fruit to deliver the ultra premium wines that Mercer Estates is known for."
Munnell began her career as a viticulturist for Ste. Michelle Wine Estates in 2000. Working in the Columbia Valley with over 32 growers afforded her a comprehensive understanding of the region's sub-climates and soils, as well as their influence in the finished wines. In 2003, she worked harvest for Bleasdale Vineyards in South Australia, launching her winemaking career. Upon her return, she worked as Enologist at Prosser's Snoqualmie Vineyards training under legendary winemaker, Joy Andersen. Munnell's winemaking skills then took her to Chateau Ste. Michelle as Assistant Winemaker. In 2008, Jessica started the ultra premium winery Wautoma Springs Wines and following that produced wines at Artifex Wine Company, a custom crush facility in Walla Walla.
Munnell holds a Master's of Science degree from Washington State University, where she studied enology and viticulture. She has travelled extensively around the world to better understand the nuances of different wine-growing regions; when she is not cooking for friends or traveling, she is spending time with her husband and two children at their home in Richland, WA
Copyright© 1994-2014 by Wine Communications Group. All Rights Reserved. Copyright protection extends to all written material, graphics, backgrounds and layouts. None of this material may be reproduced for any reason without written permission of the Publisher. Wine Business Insider, Wine Business Monthly, Grower & Cellar News and Wine Market News are all trademarks of Wine Communications Group and will be protected to the fullest extent of the law.