Greg Phelan, former Vineyard Manager of Solomon Hills Vineyards in Santa Maria Valley, has been named the Vineyard Manager for French Camp Vineyards, located in the Paso Robles AVA. Both vineyards are owned by the esteemed Miller Family of Santa Maria, under the auspices of their Thornhill Companies umbrella.
Phelan, who first started working with the Miller family in 2001, brings a wealth of agricultural knowledge and good old-fashioned know-how to his new position at French Camp Vineyards, "I grew up on a ranch. I've been around agricultural crops my entire life, so I'm looking forward to bringing my experience and enthusiasm to this site." Phelan holds a B.S. in Crop Science, and M.S. in Agriculture/Viticulture from Cal Poly University in San Luis Obispo, and his PCA license.
When asked what he's most looking forward to at French Camp, Phelan responded, "I'm looking forward to re-developing and planting new blocks. I'm also looking forward to exploring new paths to vine health there…the Thornhill Company is a strong, ethical company that I'm proud to be a part of."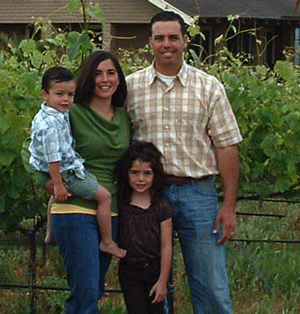 Copyright© 1994-2014 by Wine Communications Group. All Rights Reserved. Copyright protection extends to all written material, graphics, backgrounds and layouts. None of this material may be reproduced for any reason without written permission of the Publisher. Wine Business Insider, Wine Business Monthly, Grower & Cellar News and Wine Market News are all trademarks of Wine Communications Group and will be protected to the fullest extent of the law.