Bruno Remy, VP and Sales Manager of Canton Cooperage, would like to announce the appointment of Katie Mattas as Sales Representative for XTRAOAK, the oak alternatives division of Canton Woods Products. Katie previously worked for 11 years in wine sales and distribution.
Katie will be responsible for a large territory which includes: Lake and Mendocino Counties, Northern Sonoma, Russian River, Valley of Sonoma, and Carneros, Napa Valley, Monterey, Santa Cruz, Central Coast, Southern California wine regions and Nevada. Her customer relations, customer service, wine knowledge and tasting, will bring a perfect match to the company.
Katie joins the team which is currently composed of Brian Geagan, who will still represent XTRAOAK in British Columbia, Washington State and Oregon, and Canton cooperage barrel sales for several states; and Bruno Remy, already in charge of several XTRAOAK key accounts and managing some US territories, as well as the export market for Canton cooperage.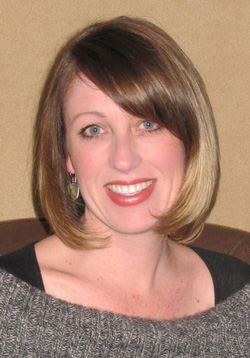 About XTRAOAK:
XTRAOAK offers high quality French and American oak alternatives made exclusively for the wine industry. Our knowledge is based on 30 years production experience with Canton cooperage – Chene Group. We select the best cooperage grade oak from France and USA which are air seasoned up to 36 months. The company is HACCP certified. Food safety and traceability, from wooden lots to final products, are central to production practices. XTRAOAK offers 7 innovative and quality focused products; Barrel insert units, "Oak on the rope", "Xoakers", Stave fan assembly, Stavettes, Chips and Granular. We developed a "Toast Blends" concept to offer new flavor profiles to the winemakers.
Copyright© 1994-2014 by Wine Communications Group. All Rights Reserved. Copyright protection extends to all written material, graphics, backgrounds and layouts. None of this material may be reproduced for any reason without written permission of the Publisher. Wine Business Insider, Wine Business Monthly, Grower & Cellar News and Wine Market News are all trademarks of Wine Communications Group and will be protected to the fullest extent of the law.