Peirano Estate Vineyards is ringing in 2012 with the appointment of Michael Smith as our new director of sales. A ten year veteran in the wine industry, Michael has served as a California Regional Sales Manager for a Napa Valley winery, a retail sales associate for a winery in St. Helena, and as a sales associate for a major distribution company in Northern California in both an on and off premise capacity. Smith has served as the Peirano Estate Vineyards Western Regional Sales Manager during his four year tenure with the company and was promoted to the role of Eastern Regional Sales manager in 2011.
"Peirano Estate Vineyards is fortunate to be gaining the insight and experience of such a well respected veteran, wine industry executive, and leader," states Peirano Estate Vineyards owner Lance Randolph, "Michael will play an integral role in enhancing and executing many of the company's critical long-term strategic initiatives." Smith believes that, "our team's passion for excellence is second to none, and our ownership has maintained their commitment to produce wines at the highest level. It is an honor to have the privilege of serving as the Director of Sales, and I look forward to being a part of the bright future of Peirano Estate Vineyards."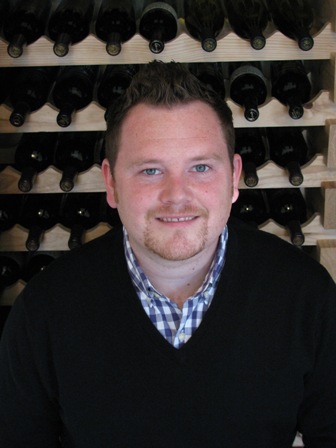 About Peirano Estate Vineyards:
Peirano Estate Vineyards is one of the oldest family owned and operated estate wineries in Lodi, California with vineyards planted in the 1896 by Giacomo Peirano. "Our mission is to create wines of outstanding value, high quality and consistent style from vintage to vintage," affirms 4th generation owner Lance Randolph. Peirano wines include: "The Other" Red & White, "The Immortal" Zin, "The Unknown", and Peirano's Heritage line of Cabernet, Merlot, Malbec, Tempranillo, Petite Sirah, Chardonnay, Sauvignon Blanc, Viognier, Rosé of Cabernet Sauvignon and Muscat Canelli.

Copyright© 1994-2014 by Wine Communications Group. All Rights Reserved. Copyright protection extends to all written material, graphics, backgrounds and layouts. None of this material may be reproduced for any reason without written permission of the Publisher. Wine Business Insider, Wine Business Monthly, Grower & Cellar News and Wine Market News are all trademarks of Wine Communications Group and will be protected to the fullest extent of the law.