Blue Ventures Wine Marketing, LLC has appointed wine industry veteran Felix Jimenez as Northeast Regional Manager, effective immediately. Felix has an extensive sales and marketing background, most recently with Winebow Imports.
"Blue Ventures Wine Marketing is taking a contemporary approach to the sales and marketing of fine wine and I look forward to working with the team on the success of each brand in the portfolio" said Mr. Jimenez.
A former professional soccer player, Mr. Jimenez is based in New York, were he resides with his wife and two children.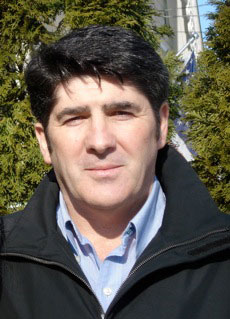 About Blue Ventures Wine Marketing, LLC
Blue Ventures Wine Marketing, LLC was founded by long-time industry executives, Andrew Fromm and Larry Moraes. The company focuses on the sales and marketing of family owned and operated wineries that compete in the ultra-premium and luxury market segment.
Copyright© 1994-2013 by Wine Communications Group. All Rights Reserved. Copyright protection extends to all written material, graphics, backgrounds and layouts. None of this material may be reproduced for any reason without written permission of the Publisher. Wine Business Insider, Wine Business Monthly, Grower & Cellar News and Wine Market News are all trademarks of Wine Communications Group and will be protected to the fullest extent of the law.