The Sonoma Valley Vintners and Growers Alliance (SVVGA) announced that Tracey Woodward has joined the team in the role of marketing director for the non-profit trade association representing 500 member wineries, growers and associates in the Sonoma Valley. Woodward, started on October 18.
"We welcome Tracey with her strength and diverse background in marketing and are thrilled to bring her strategic thinking and planning to its best potential in her role as marketing director. She is a great asset to our organization and we are excited to have her on our team as we look to the future," said SVVGA's Executive Director Maureen Cottingham.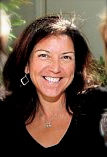 Prior to joining the SVVGA, Woodward spent more than 10 years in marketing and business strategy roles with Beam Wine Estates, Brown-Forman, Diageo, and Moët & Chandon.
"I am excited to accept the role of marketing director with SVVGA. This is a very broad and dynamic group committed to elevating the brand of Sonoma Valley. I am happy to be a part of it," said Woodward.
About Sonoma Valley Vintners & Growers Alliance and Foundation
The Sonoma Valley Vintners & Growers Alliance (SVVGA) is a non-profit trade organization serving over 500 members who share a mission to promote awareness of Sonoma Valley's grapes, wine, and history as the birthplace of the California wine industry. The Sonoma Valley Vintners and Growers Foundation (SVVGF) is a non-profit 501c.3 organization that has raised over $8,000,000 for local Sonoma Valley charities. For more information on the SVVGA and SVVGF, please visit www.SonomaValleyWine.com.
Copyright© 1994-2013 by Wine Communications Group. All Rights Reserved. Copyright protection extends to all written material, graphics, backgrounds and layouts. None of this material may be reproduced for any reason without written permission of the Publisher. Wine Business Insider, Wine Business Monthly, Grower & Cellar News and Wine Market News are all trademarks of Wine Communications Group and will be protected to the fullest extent of the law.