G.K. Skaggs Inc. is eager to welcome Andy Hammond as its' Regional Sales Manager for the company. Mr. Hammond will be responsible for helping the company achieve its sales volume, revenue and distribution goals by representing G.K. Skaggs, Inc. portfolio of beers and wines to all retail chains, wholesaler and distributor channels.
Tim Loiselle, previous territory director of the Midwest will now focus on the East-coast territory, while Mr. Hammond will manage the states of; Idaho, Montana, North Dakota, South Dakota, Nebraska, Minnesota, Iowa, Missouri, Arkansas Louisiana, Oklahoma, Kansas, Wyoming, Colorado, New Mexico, Hawaii, Arizona, Utah and Texas. When asked about his new role Andy commented, "I am very excited to join the team at G.K. Skaggs, Inc. and look forward to working with our distributor network partners as we grow our beer and wine business together."
Andy Hammond has 12+ years sales experience in the beverage industry. Andy's skills and experience include:
Calling and securing Regional and National key accounts
Introducing new products into new markets
Managing the sales process from start to finish
Developing and managing strong working relationships with numerous customers
Mr. Hammond also stated, "I am an experienced sales and management professional that has worked in the Beverage Industry for distributors and suppliers for the past 12 years. I have a true passion for the beer and wine industry and look forward in contributing to G.K. Skaggs, Inc.'s growing success."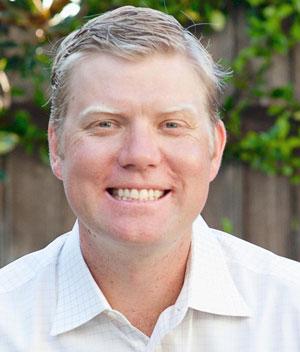 G.K. Skaggs Inc. is a Global Importer with National Distribution. It specializes in the sales, marketing and distribution of Premium and Specialty Imported Beers and Wines across the United States. Founded in 1984, G.K. Skaggs Inc. has become a nationally recognized Importer, top 10 in the US, and is a longstanding member of various Industry Associations, such as; NBWA - National Beer Wholesalers Association, CBBD - California Beer and Beverage Distributors, PLMA - Private Label Manufacturers Association, the IBA - International Beverage Alliance and WSWA - Wine & Spirits Wholesalers Association.
G.K. Skaggs, Inc. is delighted to welcome Andy Hammond to join our team of professionals. You can contact Mr. Hammond at ahammond@gkskaggs.com or by phone at (949) 752-1500

Copyright© 1994-2014 by Wine Communications Group. All Rights Reserved. Copyright protection extends to all written material, graphics, backgrounds and layouts. None of this material may be reproduced for any reason without written permission of the Publisher. Wine Business Insider, Wine Business Monthly, Grower & Cellar News and Wine Market News are all trademarks of Wine Communications Group and will be protected to the fullest extent of the law.