Cristine Salzner has joined The Cypress Group (www.cypress-grp.com), a St. Helena based executive search firm specializing in the wine industry, as a Senior Search Consultant.
"Having worked for two of the largest global executive search firms, Cristine brings us expertise and prowess which few search firms in or out of the wine industry can offer. Cristine is an amazing addition to our team and we are very excited to have her on board," said founder and partner Jim Anderson.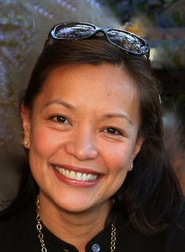 Cristine Salzner moved to the Napa Valley from Vienna, Austria in December 2008. Most recently she had worked as a Senior Associate at Spencer Stuart where she specialized in cross-border searches in the Consumer Packaged Goods and Financial Service industrial practices as well as the Executive Financial Officer functional practice. She also worked as Research Director at Korn/Ferry International. She is fluent in Tagalog, English and German. Cristine studied Fine Arts at the College of the Holy Spirit in the Philippines and Business Administration at the University of Guam. She lives in St. Helena with her husband and son.
The Cypress Group, founded in 1989, is a forward-thinking wine industry retained executive search firm which differentiates itself with strategic planning, extensive industry executive relationships, impeccable client service and a focus exclusively on key leadership positions. With more than 50 years of cumulative recruiting experience, The Cypress Group optimizes their clients' competitive positioning with world-class talent. "We understand the difficulty of making a profit in the wine business," explains Jim Anderson. "We know the challenges posed by market noise on brand awareness and demand creation, competitive direct-to-consumer marketing, winery consolidation, emerging wine regions, changing technology, systems, compliance, etc. We know how quickly cutting-edge skill sets become outdated, creating the need for new perspective and talent. Quality talent is one of the last true differentiators" partner Courtney Andrain adds.
The Cypress Group has worked with distinguished wineries and wine companies of all sizes. Clients include Joseph Phelps Vineyards, Diageo Chateau & Estates, Huneeus Vintners, Duckhorn Wine Company, Crimson Wine Group, Don Sebastiani & Sons, Silver Oak, Heitz Wine Cellars, Pahlmeyer Winery, Delicato Family Winery, Ascentia Wine Estates and The Winery Exchange, to name a few.
The Cypress Group is based in St. Helena, CA. For periodic notifications of current searches and placements The Cypress Group encourages you to sign up for their free Comic Relief mini-newsletter at http://www.cypress-grp.com/comic-relief/
Copyright© 1994-2014 by Wine Communications Group. All Rights Reserved. Copyright protection extends to all written material, graphics, backgrounds and layouts. None of this material may be reproduced for any reason without written permission of the Publisher. Wine Business Insider, Wine Business Monthly, Grower & Cellar News and Wine Market News are all trademarks of Wine Communications Group and will be protected to the fullest extent of the law.