Groskopf Warehouse & Logistics announces the appointment of John Connolly to Operations Manager. Mr. Connolly will be responsible for overseeing the warehouse operations for both the Sonoma warehouse and American Canyon warehouse.
Mr. Connolly comes to Groskopf Warehouse & Logistics from Alexander Valley Cellars in Windsor where he was the Director of Operations. Prior to AVC, Mr. Connolly was a Senior Manager for Allied Domecq, Beam Wine Estates & Diageo in Sonoma.
"We are extremely proud to have John on board," says David Hammond, Vice President and General Manager of Groskopf Warehouse & Logistics. "His expertise and knowledge of the industry will be invaluable to us. With John managing the warehouse, we can be confident that we will meet our goal to exceed our customers' expectations by the continued improvement of our services, processes, and our people."
Established as a small trucking operation in 1939, Groskopf now provides shipping, warehousing, and logistics to wineries and distributors throughout the world from its two locations in Sonoma and Napa County.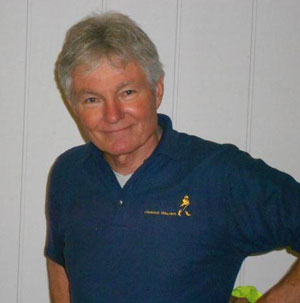 Copyright© 1994-2014 by Wine Communications Group. All Rights Reserved. Copyright protection extends to all written material, graphics, backgrounds and layouts. None of this material may be reproduced for any reason without written permission of the Publisher. Wine Business Insider, Wine Business Monthly, Grower & Cellar News and Wine Market News are all trademarks of Wine Communications Group and will be protected to the fullest extent of the law.