M.A. Silva USA has hired Pamela Stevens, an accomplished industry expert, who brings over twenty years of experience to her new role as the Quality Assurance and Laboratory Manager.

"When the opportunity was available, I knew who to call first," said Neil Foster, President of M.A. Silva USA. "Pamela has known the Silva family for a long time. We are delighted to have her as part of our growing team and I have a tremendous amount of respect for her knowledge of cork."

Pamela Stevens began her career at Robert Mondavi Winery as the Microbiology Supervisor where she was promoted to the position of Assistant Winemaker and later to Quality Analyst. Since then, Stevens has worked as a Closure Consultant and served as the Operations Manager for Ganau America. In her new role she will provide technical support for customers, run research and development with the newly installed GCMS unit, manage quality assurance from incoming cork through production, and provide guest lectures. Stevens new role allows M.A. Silva to further enhance its leading position in cork quality and customer satisfaction.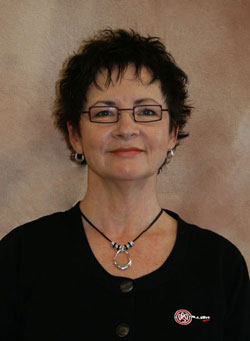 About M.A. Silva USA
Based in Sonoma County California, M.A. Silva USA is a leading manufacturer of premium natural corks and of glass containers for North American markets. Its quality-assurance program ensures unmatched visual, mechanical, and sensory characteristics of its products. M.A. Silva Corks operates on 100% solar power and is committed to sustainability and eco-friendly operations. For more information about M.A. Silva USA visit www.MASilva.com or call 877-689-7676.
Copyright© 1994-2014 by Wine Communications Group. All Rights Reserved. Copyright protection extends to all written material, graphics, backgrounds and layouts. None of this material may be reproduced for any reason without written permission of the Publisher. Wine Business Insider, Wine Business Monthly, Grower & Cellar News and Wine Market News are all trademarks of Wine Communications Group and will be protected to the fullest extent of the law.