Peter Michel has been hired as Vice President at California-based distributor, TITAN Wines & Spirits. Michel comes directly from Wine Warehouse where he was Senior Vice President of Marketing.
For almost 18 years Michel was employed by Wine Warehouse. After managing fine dining restaurants in Southern California, he joined Wine Warehouse as a National Account Executive in 1993, making multi-unit restaurant headquarter calls.
In 1997 he accepted a position as a Broad Market Regional Manager for the North Orange County/Long Beach area developing a sales team of fine wine specialists.
He was promoted to Managing Director of Marketing and later, Senior Vice President of Marketing responsible for the profitable integration of distributors' and wine suppliers' marketing strategies. His executive role there included maintaining company margin objectives, negotiation of supplier business arrangements, and brand management while implementing strategic statewide pricing. Additional responsibilities comprised development and production of the price book and other marketing materials.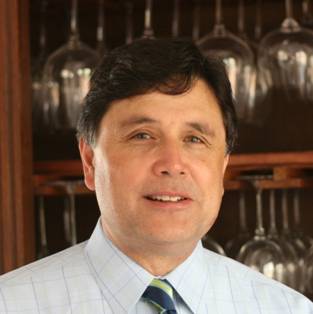 "It is exciting to join Alex Guarachi, Bob Guinn and the team at TITAN Wine & Spirits. We have a wonderful footprint of distribution in California and are poised to take a major position in the coming months," says Michel.
"Despite the fact that California is the most competitive market in the country, TITAN'S solid business-base, wide-market coverage, professional sales representatives and outstanding portfolio provide a welcome option for California licensees. I envision that our presence in this market will increase as we add depth and diversity strategically to our incredible wine and handcrafted spirit portfolio. We are positioned to experience exponential growth as we continue to build the TITAN team under the passion and leadership of Alex Guarachi."
Peter Michel resides in Placentia, CA, and enjoys spending family time with his wife, three children and granddaughter.
Copyright© 1994-2013 by Wine Communications Group. All Rights Reserved. Copyright protection extends to all written material, graphics, backgrounds and layouts. None of this material may be reproduced for any reason without written permission of the Publisher. Wine Business Insider, Wine Business Monthly, Grower & Cellar News and Wine Market News are all trademarks of Wine Communications Group and will be protected to the fullest extent of the law.