Lafitte Cork and Capsule recently announced the hiring of Michael Stump as Sales Representative for the company's Southwest Region; an area that includes Central and Southern California, Arizona, Texas and Mexico.
Stump, who resides in Huntington Beach, was most recently employed as Sales Manager by CRW Warehouse in Carson, CA.
"Michael is a former PGA Professional and, in my opinion, an expert on customer service," said Mark Hautala, the company's General Manager. "His more recent employment as Sales Manager with CRW simply punctuates his ability to develop and maintain long-term relationships. Michael's experience is a perfect match for this expanding territory."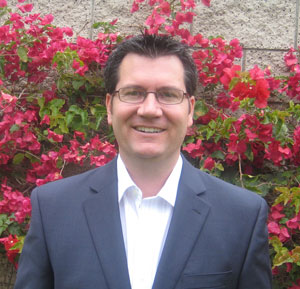 About Lafitte Cork & Capsule- USA
Lafitte Cork & Capsule –Is a supplier of premium cork and capsules to wineries across North America. As one of the founding members of the Cork Quality Council (CQC) and a progressive community leader in the US wine industry, Lafitte remains committed to the quality of natural cork - the ideal and honestly sustainable solution in wine closure products. For more information about Lafitte Cork and Capsule visit www.lafitte-usa.com.
Copyright© 1994-2014 by Wine Communications Group. All Rights Reserved. Copyright protection extends to all written material, graphics, backgrounds and layouts. None of this material may be reproduced for any reason without written permission of the Publisher. Wine Business Insider, Wine Business Monthly, Grower & Cellar News and Wine Market News are all trademarks of Wine Communications Group and will be protected to the fullest extent of the law.