Jordan Vineyard & Winery has promoted Chris Avery to the position of National Sales Director, effective June 1, 2011. Most recently Midwest Regional Sales Director at Jordan, Avery brings more than eight years experience in distribution and sales to the new position.
"Chris's appointment is central to our company's commitment to being an agile, adaptive business partner and an industry leader in innovative sales programs," said John Jordan, CEO and second-generation vintner. "Utilizing his dynamic expertise on a national level will ensure our continued growth and success in this new era of doing business."
Since joining Jordan in 2007, Avery has been highly successful at strategically expanding distribution, managing vital wholesaler and account relationships, growing Jordan's business, and integrating meaningful sales and marketing tools in the field. Prior to Jordan, Avery served as Regional Sales Director at Oyster Bay Wines, USA.
As National Sales Director, Avery will manage executive relationships with wholesalers and oversee the winery's team of regional sales directors and sales support staff. He will also continue working closely with Jordan's Communications team to ensure the venerable winery remains the industry innovator in providing cutting-edge digital and print sales tools, as well as video content, to its customers.
Avery is based in Colorado for convenient access to all U.S. markets; he succeeds Reid Harper.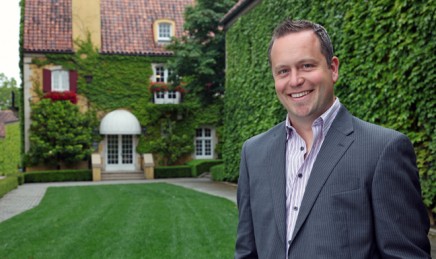 About Jordan Vineyard & Winery
Since 1976, the Jordan family has been renowned for its elegant wines, culinary excellence and gracious hospitality. Jordan Vineyard & Winery lies tucked into the hills of Alexander Valley in Sonoma County, where the iconic Jordan chateau overlooks 1,400 acres of rolling hills and vineyards with three quarters of the land dedicated to natural habitat. Today, second-generation vintner John Jordan continues to build upon the legacy of his parents, preserving the timeless winemaking qualities of balance, finesse and food affinity. www.jordanwinery.com
Copyright© 1994-2014 by Wine Communications Group. All Rights Reserved. Copyright protection extends to all written material, graphics, backgrounds and layouts. None of this material may be reproduced for any reason without written permission of the Publisher. Wine Business Insider, Wine Business Monthly, Grower & Cellar News and Wine Market News are all trademarks of Wine Communications Group and will be protected to the fullest extent of the law.