TITAN Wine & Spirits has recruited the wine consulting expertise of Allen Balik. The endeavor is pioneered by parent company TGIC Importers, Inc. The goal is to pair exclusive, premium, domestic brands with California distribution-company, TITAN Wine & Spirits and TGIC's National Sales & Marketing arm.
Balik is perhaps best known as Founder and Co-Chairman of "A Culinary Evening with the California Winemasters" -- a Wine Spectator Top Ten Charity Wine Auction.
However his recognition as a wine-author (Guide to Choosing, Serving and Enjoying Wine), as well as being a columnist for numerous wine publications is harmonized with the notoriety of his consulting business (Club Essence) where he consults with wineries on the development, implementation and execution of their sales, marketing and business-management strategies and programs.
Balik will research and evaluate potential candidates for TITAN and TGIC by size, varietals, existing presence in the market, strength-of -label, geographic diversity, years-in-business, and quality/price-value ratio.
"TGIC is an unstoppable machine," says President/CEO, Alex Guarachi. "The brands we carry shape and power their respective categories. They set the standard," he adds.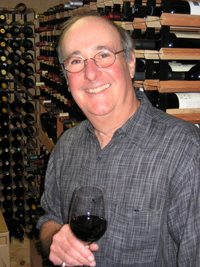 Copyright© 1994-2014 by Wine Communications Group. All Rights Reserved. Copyright protection extends to all written material, graphics, backgrounds and layouts. None of this material may be reproduced for any reason without written permission of the Publisher. Wine Business Insider, Wine Business Monthly, Grower & Cellar News and Wine Market News are all trademarks of Wine Communications Group and will be protected to the fullest extent of the law.