Bill Murphy, co-founder and CEO of Clos LaChance Winery is pleased to announce the promotion of Cher Engelstad to Vice President of Sales.
Cher began her career at Clos LaChance in 2005 as a regional manger. She was quickly promoted to Western Divisional Director of Sales in 2006. In 2009, Cher became National Sales Director. In her 18 month tenure as National Sales Director, Cher made a huge impact the entire Clos LaChance's sales initiative. Via her strong distributor relationships, the winery was able to make major changes to its national wholesale network, despite the difficult economic climate. In addition, Cher has built a strong team of regional managers that have a "feet-on-the-street" mentality—working with and assisting their distributors in building the Clos LaChance account base, one-by-one.
"Cher is the ideal VP of Sales for our winery," said Murphy. "She is a hard-worker and understands what it takes to navigate today's distributor environment. With the huge increase of brands in the market place combined with distributor consolidation, it takes key relationships and extreme dedication to be successful. Cher has both—and we are pleased she has taken on a key executive position in our growing company."
"I am pleased to be a key member of the Clos LaChance executive team," said Engelstad. "I have enjoyed my years of experience here and working with the Murphy Family. They are dedicated owners that understand what it takes to be successful in today's wine economy and are committed to building the Clos LaChance brand with quality wines and innovative marketing ideas. Together we have worked to build a strong foundation towards success. I look forward to our future and growing the business for years to come."
Cher began her career in the on-premise world over 20 years ago in Dallas, Texas where she was Sommelier for one of Dallas' premier restaurant groups. Her education in wine continued as she moved to the Austin area where she was chapter director for Women on Wine, a National wine education group founded in California. From there she studied viticulture and worked as an assistant vineyard manager for a small South Texas winery.
Upon moving to the Los Angeles area she successfully held Regional and Divisional Sales positions for Paterno Imports, Guenoc Winery, Distell USA, and ran her own Sales and Marketing Company as President/Founder.
In 2011 and beyond, Cher's next challenge will be continuing to grow the Clos LaChance brand while introducing a new package to the market. She is also building the distribution network for two new vertical brands—MommyJuice Wines and The Vegan Vine.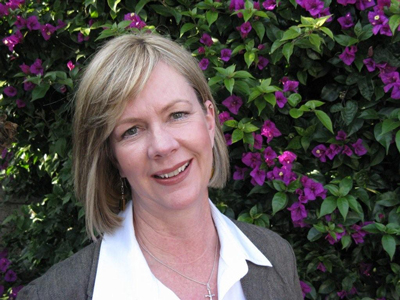 About Clos LaChance Winery:
Clos LaChance is a family-owned and operated winery located in California's Central Coast. Launched in 1992, the winery grew out of the backyard vineyard of Bill and Brenda (LaChance) Murphy. Today they use contemporary winemaking and sustainable viticulture to style Cabernet Sauvignon and other wines from their estate vineyard. Visitors experience a remarkable wine country atmosphere with Old World architecture, panoramic views and educational programs – all designed to invigorate a passion for exceptional wine. (www.clos.com)
Copyright© 1994-2014 by Wine Communications Group. All Rights Reserved. Copyright protection extends to all written material, graphics, backgrounds and layouts. None of this material may be reproduced for any reason without written permission of the Publisher. Wine Business Insider, Wine Business Monthly, Grower & Cellar News and Wine Market News are all trademarks of Wine Communications Group and will be protected to the fullest extent of the law.