Nadalie USA, the Calistoga based Cooperage, is pleased to introduce Greg Sitton as the newest addition to the sales team.
Greg joins the Nadalie team with more than 13 years' experience in sales and marketing. Greg has gained valuable experience from the supplier side and the winery side of the industry with M.A. Silva Corks and Clos Du Bois winery respectively.
Greg's territory covers South Sonoma County, Livermore, Central Coast, and Southern California. "I am very excited to join the Nadalie team. They have an excellent reputation for quality, breadth of product and customer service."
Nadalie, with cooperages in Calistoga and France, as well as a full line of Oak Add Ins and adjuncts, are ideally positioned to service virtually any winery. Nadalie specializes in Nadalie, Marsannay & Nadalie USA Oak Barrels and Oak Add Ins™ with the focus on Quality from Forest to Finish.
For more information about Nadalie, please visit www.nadalie.com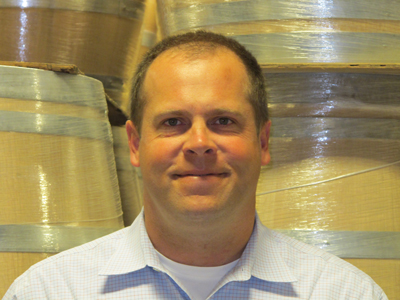 Copyright© 1994-2014 by Wine Communications Group. All Rights Reserved. Copyright protection extends to all written material, graphics, backgrounds and layouts. None of this material may be reproduced for any reason without written permission of the Publisher. Wine Business Insider, Wine Business Monthly, Grower & Cellar News and Wine Market News are all trademarks of Wine Communications Group and will be protected to the fullest extent of the law.