Emma comes to Wine Leverage from its partner company (Cellar Force) in Sydney, Australia. Emma spent over 5 years at Cellar Force developing over 3,000 campaigns for over two hundred wineries. Originally from Adelaide Australia, Emma is a qualified secondary school English and Drama teacher and a professional scriptwriter – two professions that took her to stints in London, Pueblo, Capetown, Chicago and Sydney before relocating to Napa.
Wine Leverage, California's premier wine telesales company is located at 2160 Jefferson street Napa, CA. Founded in early 2009, Wine Leverage conducts relationship marketing for more than 40 super/ultra/luxury wineries in California, Oregon and Washington. For more information please call John Martini at 707 260 0750 or visit www.wineleverage.com.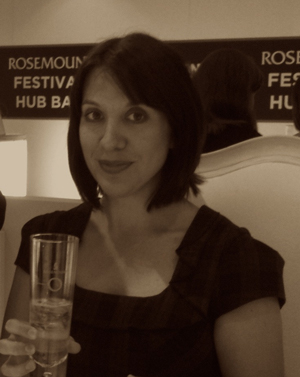 Regions:
California, USA; Northwest, USA
Copyright© 1994-2014 by Wine Communications Group. All Rights Reserved. Copyright protection extends to all written material, graphics, backgrounds and layouts. None of this material may be reproduced for any reason without written permission of the Publisher. Wine Business Insider, Wine Business Monthly, Grower & Cellar News and Wine Market News are all trademarks of Wine Communications Group and will be protected to the fullest extent of the law.