Petaluma Gap WineGrowers Alliance (http://www.petalumagap.com) announced that Paul Clary will assume the duties of Board President. Clary is both winemaker and vineyard manager at the award-winning Clary Ranch Wines located in the Petaluma Gap region of Sonoma County. Other Board members working with Clary include: Kamal Azari, Drew Buechley, Joan Griffin, Christopher Herrera, Jeff Maddux, Jude Mion, Mark Pasternak, Teela Ridgeway, Timo Rivetti, Barry Singer, and Liz Thach.
The Petaluma Gap is located in the Sonoma Coast appellation, one of California's best areas to grow Pinot Noir, Chardonnay and cool-climate Syrah grapes. The wind and the fog are the Petaluma Gap's trademark. The "Gap" is actually a Wind Gap named after a coastal mountain opening that stretches from the Pacific-east through the town of Petaluma and then roars south to San Pablo Bay. Currently there are more than 3400 acres of vineyards in the Petaluma Gap, with 48 growers and 6 winery tasting rooms.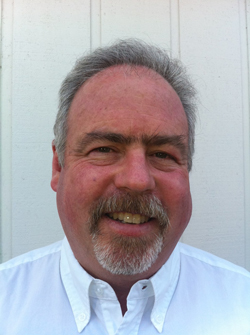 Copyright© 1994-2014 by Wine Communications Group. All Rights Reserved. Copyright protection extends to all written material, graphics, backgrounds and layouts. None of this material may be reproduced for any reason without written permission of the Publisher. Wine Business Insider, Wine Business Monthly, Grower & Cellar News and Wine Market News are all trademarks of Wine Communications Group and will be protected to the fullest extent of the law.