Nicolas Mähler-Besse has been appointed Chief Executive Officer of Seguin Moreau. He will be in charge of the commercial and marketing development of the brand.
Mähler-Besse, who graduated from the Ecole Supérieure de Commerce in Bordeaux, joined the Oeneo Group in 1998.
Within the Cooperage division of the group, he was responsible for various commercial functions in Burgundy, then in Bordeaux, and finally worldwide before heading one cooperage brand operation in the United States. Seguin Moreau is part of the Oeneo Group, quoted on the French stock exchange.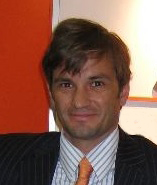 Copyright© 1994-2014 by Wine Communications Group. All Rights Reserved. Copyright protection extends to all written material, graphics, backgrounds and layouts. None of this material may be reproduced for any reason without written permission of the Publisher. Wine Business Insider, Wine Business Monthly, Grower & Cellar News and Wine Market News are all trademarks of Wine Communications Group and will be protected to the fullest extent of the law.