Pietra Santa Winery, a family-run estate producing artisanal wines and olive oils in California's Central Coast, has announced the appointment of Jeff Marston to National Sales Manager. In this role, Marston will lead the winery's regional sales teams, work closely with wholesale partners and key customers, open new distribution channels and further develop the winery's sales to fine wine retailers and restaurants across the country.

"I plan to identify the winery's greatest opportunities and continue to build on the legacy of this historic estate, said Marston. My first initiative is to launch the winery's first ever, estate-grown Pinot Noir program. The wines are made from unique soils rich in limestone and the prospect of introducing these wines to new markets is certainly exciting."

With more than 20 years of experience in the wine industry, Marston has held sales positions at Wilson Daniels, Beringer Blass Wine Estates/Foster's Wine Estates, Mildara Blass Wines, Paterno Imports, and Wine Warehouse.

Cort Blackburn, Owner and Managing Partner of Pietra Santa Winery, notes, "Jeff brings a solid background of sales planning, execution and leadership with the enthusiasm to partner closely with wholesalers and accounts alike. I have full confidence that his experience and talent will enable him to continue our momentum and enhance our sales efforts. Jeff's addition is a testament to our recent progress including, substantial vineyard investment, adding Pinot Noir from the ground up and expanding our sales and marketing infrastructure."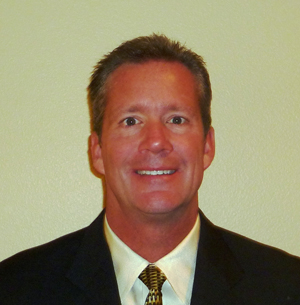 About Pietra Santa Winery
Pietra Santa is a family-run estate producing artisanal wines in California's Central Coast. The site was planted to winegrapes in the 1850s by Frenchman Theophile Vache who chose the site because of the maritime climate and unique soils. The estate's location on the San Andreas Fault creates soils rich with granite and limestone that naturally lower yields and add distinctive flavors to the wines. The winery was named Pietra Santa, Italian for Sacred Stone, in honor of these exceptional soils. In 2005, the property was purchased by the Blackburn family, which is dedicated to preserving and building upon this magnificent winemaking history. Alessio Carli is the winemaker. For more information, visit www.pietrasantawinery.com.
Copyright© 1994-2014 by Wine Communications Group. All Rights Reserved. Copyright protection extends to all written material, graphics, backgrounds and layouts. None of this material may be reproduced for any reason without written permission of the Publisher. Wine Business Insider, Wine Business Monthly, Grower & Cellar News and Wine Market News are all trademarks of Wine Communications Group and will be protected to the fullest extent of the law.